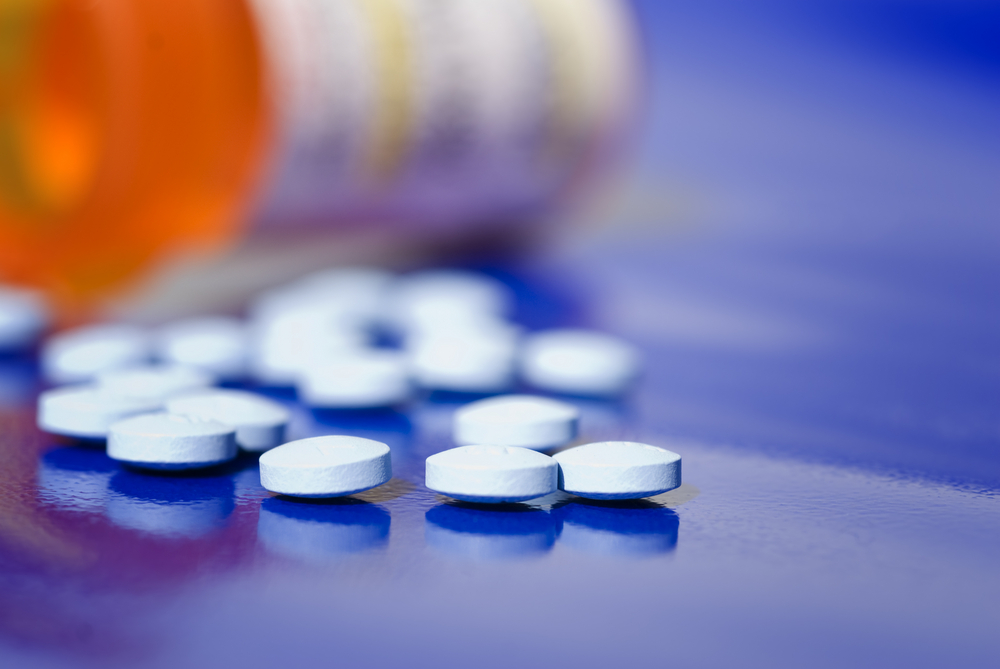 Lorazepam Addiction Treatment
At Restore Drug Treatment LA, we specialize in treating Lorazepam addiction and offer a wide range of rehabilitation programs that are proven effective for recovery. We offer a full continuum of care, with comprehensive treatment that incorporates all the necessary programs to help you attain lifelong success in recovery from Lorazepam addiction. Our approach to Lorazepam rehab has shown continued success among clients because it focuses on tailoring treatment plans to fit the individualized needs of each person seeking recovery and their unique situation. When Lorazepam abuse becomes a priority in a person's life, stopping use can be an immense challenge. Certified Lorazepam drug rehab programs can be of immense help for people who struggle with a Lorazepam dependency and have a strong desire to get clean.
Lorazepam is categorized as a benzodiazepine drug and is more commonly known by its brand name, Ativan. Lorazepam is prescribed by doctors to treat sleep disorders and anxiety and panic disorders. Lorazepam is a sedative medication that blocks neurotransmitters in the brain and slows down mental activity and functioning, producing a calming effect. When taken as prescribed, these effects make Lorazepam valuable for those who struggle with sleep disorders and generalized anxiety. On the other hand, when abused or taken for a longer time period than intended, a lorazepam dependency can form and cause an addiction. Even people who are prescribed Lorazepam should be cautious when taking the medication because the risk for abuse an addiction is high. If you are in need of Lorazepam addiction treatment, the specialists at Restore Drug Treatment Center are readily available to help. At Restore Rehab LA, we can help you take your life back from addiction and will support you throughout your journey of recovery.
If you are in need of Lorazepam addiction treatment, the specialists at Restore Drug Treatment Center are readily available to help. At Restore Rehab LA, we can help you take your life back from addiction and will support you throughout your journey of recovery.
What is Lorazepam?
Lorazepam is a central nervous system (CNS) depressant, which means it works to slow down brain activity – a highly desired effect for many people who struggle with anxiety, sleep, or panic disorders. Similar to other benzodiazepine drugs, Lorazepam should only be prescribed short-term, as long-term us heightens the risk for abuse, tolerance, dependence, and addiction.
The medication was first introduced in 1977 and was sold under the names Ativan and Temesta. The U.S. Food & Drug Administration  (FDA) classifies Lorazepam as a Schedule IV drug, meaning that the drug does service a medical purpose and is considered to have a low potential for abuse. However, with prolonged abuse, lorazepam and similar Schedule IV drugs, such as Ambien and Valium, can cause addiction. Lorazepam is available in pill form in dosages that range from 0.5 to 4 milligrams. Doctors typically start patients off on the lowest dose possible and then increased the dose over time as needed. Other less-common formulations of lorazepam include syrup, skin patches, and a sublingual tablet. Tablets are typically either blue or yellow.
Identifying Lorazepam Abuse
When Lorazepam is abused or used for an extended period of time, the body builds a tolerance to its effects. The original dose of the drug will no longer work and the person will need to take a large amount in order to achieve the same effect as the low dose used to cause. When the larger dose wears off, the person then experiences increased anxiety, stress, and irritability, causing them to need to take more of the drug again. As a tolerance to the drug builds, eventually a lorazepam dependency forms. With continued use, the individual will soon develop an addiction. Common signs of Lorazepam abuse include:
Taking higher doses of Lorazepam than prescribed
Taking Lorazepam more frequently than prescribed
Taking Lorazepam in combination with alcohol or other drugs
Using methods other than directed to take Lorazepam (crushing and snorting or dissolving and injecting)
If someone you love is using Lorazepam in a manner other than as prescribed by his or her doctor, they may have a problem that requires professional Lorazepam addiction treatment. speak with a specialist and learn more about how to help your loved one.
The Effects of Lorazepam Dependence
Many people abuse Lorazepam for its euphoric and relaxing effects. Lorazepam has one of the highest rates of benzodiazepines abuse among Americans in the United States. If you are worried about a loves one's Lorazepam use, it is best to keep an eye out for the signs of abuse, as the drug is known to cause a number of recognizable effects.
| | |
| --- | --- |
| Drowsiness | Heartburn |
| Dizziness | Slow Breathing |
| Nausea | Changes in Appetite |
| Headache | Memory Loss |
| Blurred Vision | Tremors |
| Confusion | Slow Reflexes |
| Disorientation | Seizures |
| Depression | Pale-blue Skin |
| Fatigue | Kidney Problems |
| Increased Anxiety | Problems with Cognitive Functioning |
Someone who abuses Lorazepam can develop an addiction in as little as a few short weeks. Abuse of this drug or any other benzodiazepine can have many dangerous risks, and can easily result in overdose. Alcohol should never be consumed while taking Lorazepam, as both are CNS depressants. Taking the two in combination can result in respiratory depression or cause you to stop breathing.
The consequences of Lorazepam abuse will continue to intensify and grow if use of the drug continues and professional help isn't sought out. The certified clinical staff and medical directors at Restore Treatment Center can help you stop using. We provide effective comprehensive and individualized treatment plans that we tailor to fit your specific needs. The programs used in Lorazepam addiction treatment at Restore will teach you the tools, skills, and knowledge for long-term maintenance of your new life of sobriety.
Lorazepam Withdrawal Symptoms
A person who is dependent on Lorazepam with likely experience mild to moderate withdrawal symptoms when stop taking the drug. Symptoms of withdrawal are typically more pronounced in those who abuse large amounts of Lorazepam or who have a longstanding addiction. Lorazepam withdrawal symptoms can include:
Anxiety and panic attacks
Aggression
Convulsions
Depression
Headaches
Hallucinations
Insomnia
Mood swings
Muscle cramps
Nausea
Restlessness
Seizures
Shortness of breath
Tremors
Vomiting
Though Lorazepam withdrawal symptoms are rather mild in comparison to some stronger drugs of abuse, they are still strong enough to cause you to relapse. Those who have been taking Lorazepam long-term or in excess should never attempt to stop using the drug on their own without the supervision of medical professionals at a certified drug detox facility. Having professional assistance, guidance, and support during the process of withdrawal in Lorazepam detox will ensure your safety and help you to move on to the next phase of treatment. Start your recovery in Lorazepam addiction treatment at Restore Drug Rehab today.
How To Choose The Right Lorazepam Drug Rehab Program
Lorazepam addiction treatment at Restore Rehab LA includes a wide array of programs that are proven effective for recovery. Our rehabilitation programs take place in both a residential and outpatient setting. Residential rehab is available in 30, 60, or 90-day programs. Clients live in the residential facility for the duration of the program. Outpatient treatment and intensive outpatient programs are also available to people with a mild substance abuse problem or addiction and to those unable to put their home, work, or personal life on hold due to responsibilities and obligations. Outpatient treatment programs are less structured, which is beneficial for some, but ineffective for others.
For people who suffer from more complex substance abuse problems, such as co-occurring disorders or a severe drug dependency, residential rehab will most likely be the level of care needed for a positive treatment outcome. This level of care is highly structured and places more focus and attention on addressing your individual needs. Of the rehab options available, residential rehab has the highest recovery success rates. Furthermore, many people working towards recovery will utilize outpatient treatment as a form of aftercare following residential rehab.
This is an effective means of support for many recovering addicts, and it also helps people to make an easy transition back into the real world.
At Restore Drug Rehab, we provide you with comprehensive treatment that incorporates all the necessary program for you to maintain lifelong success in recovery from addiction. Our approach to Lorazepam addiction treatment can greatly benefit you because we tailor your treatment plan to your individual needs and unique circumstance. Do not spend another day being controlled by drug abuse and addiction. Make the first step in your recovery by picking up the phone and calling the specialists at Restore Drug Treatment Center today. Our admissions counselors are available 24/7 to take your call and answer any questions you may have. Begin your recovery journey at Restore Rehab LA today!
---