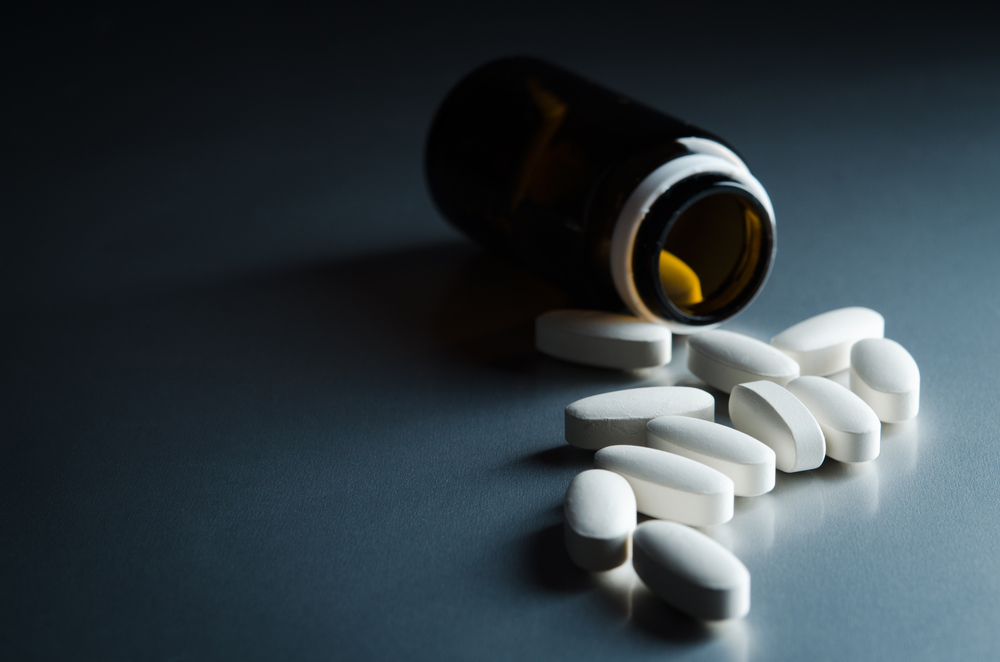 Ambien Addiction Treatment
At Restore Drug Rehab LA, our specialized Ambien programs used in Ambien rehab are customized to fit the unique needs of each client as an individual. We offer a wide array of advantageous treatment programs and valuable resources that can help you put substance abuse behind you and move forward with a new, positive life of sobriety. By making use of both traditional therapies with alternative treatment methods and incorporating these programs into your individualized plan for recovery, we help you to gain the confidence to take your life back from addiction begin to build a better future for yourself.
Ambien, also known as Zolpidem, is a central nervous system depressant, a drug that slows down brain activity. Ambien is a prescription sleep aid used to treat insomnia. Though it is frequently marketed as a safer and less addictive alternative to benzodiazepines such as Xanax or Klonopin, Ambien poses a risk for abuse, which can lead to addiction.
If you are dependent on Ambien or are abusing the medication in any way, an Ambien addiction treatment program can help you stop using. For an Ambien rehab that truly cares, call Restore Drug Treatment Center today.
Facts About Ambien
Many people who start taking Ambien for insomnia soon find that they cannot sleep at all without it.
Some people use Ambien during the daytime to obtain a high or feelings of euphoria from the drug.
The body's tolerance to Ambien builds quickly, causing users to require more of the drug to experience the same effects.
Tolerance increases the risk of overdose. An overdose can slow breathing and heart rate to the point of death.
Ambien is sometimes used as a date rape drug.
It is classified under Schedule IV of the Controlled Substances Act.
Ambien is freely prescribed by doctors today – a practice that raises the potential of addiction among those who carry a high level of vulnerability to narcotics. Liberal prescription practices have resulted in prevalent Ambien abuse, which has further increased the potential risk for dangerous consequences.
According to the Drug Abuse Warning Network (DAWN), the number of adverse Ambien-related emergency department visits increased approximately 220 percent, from 6,111 visits in 2005 to 19,487 visits in 2010.
Substance abuse and drug addiction of any form must not be left untreated. Certified Ambien addiction rehab programs offered by Restore Drug and Alcohol Treatment Center can provide you with effective care and lifetime support throughout your entire recovery journey.
How is Ambien Abused?
Commonly available in tablet form, Ambien is generally taken orally, though, some people who abuse Ambien believe the regular method of administration produces inadequate results. Ambien pills are often crushed and administered through various other methods that produce quick-acting results. Snorting the crushed pill is popular in this instance. Using this method of administration can cause severe side effects, including acute memory loss and distressing mood swings.
Many people who abuse Ambien prefer to take the drug with alcohol. Ambien tends to produce visual hallucinations in such combinations. When alcohol and Ambien are regularly taken together, addiction can rapidly develop. 
With its ability to slow down both the brain and the body, initiate sleep, and produce hallucinations and euphoria, the desired effects achieved through Ambien abuse can lead to the establishment of an Ambien addiction in a matter of months. The drug acts on parts of the brain such as the limbic system to produce a deeply ingrained and instinctive preference for the drug.
For many people who abuse Ambien, it can be very difficult to understand the need to detox from the drug and go through the process of withdrawal. Professional intervention services, such as an addiction intervention specialist, may be required. If someone you love is in need of Ambien addiction treatment, or if you are looking for assistance from an addiction interventionist, call the admissions counselors at Restore Drug Rehab Center today.
Can Ambien Abuse Lead To A Psychological Dependence?
People who take Ambien, either for recreational use or medicinal purposes, can develop both a physical and psychological dependency on the drug. A psychological Ambien addiction occurs when an individual feels as though they need the drug in order to be able to function normally and feel good. They may become unhappy or stressed if Ambien is not available, and they may start using the drug earlier in the day, replacing other hobbies or interests with it. Cravings are one of the most common signs of psychological addiction. If someone you know is taking Ambien, and you believe they have become dependent on the drug, there are a number of signs you can look for, such as: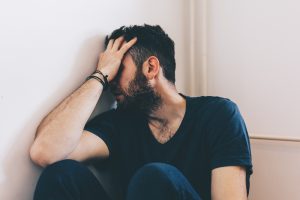 Social Withdrawal
Sleepwalking
Poor balance and coordination
Problems with Memory Recall
Abnormal behavior
Reoccurring blackouts
What Are The Effects of Ambien Abuse?
Ambien works similarly to benzodiazepines, as it serves the same medical purpose. But unlike Xanax and Klonopin, two well-known Benzos, Ambien does not contain the same hazardous and habit-forming chemical compounds found in this drug class. Although the potential for abuse and addiction is lower than most other drugs that produce similar effects, Ambien is still an addictive prescription medication.
Ambien dependence can be avoided if treatment from a certified drug rehab facility is sought out in the early stages of abuse. It is possible to recognize Ambien abuse and addiction by identifying the following symptoms:
The Short-Term Effects of Ambien Abuse: Once addiction to Ambien develops, the user may begin to crave it after even short periods without it. Addicts begin to withdraw from loved ones and social situations to focus on their drug use, and begin to suffer from tremendous feelings of self-loathing and guilt. Friends and family tend to notice bloodshot eyes and complaints of severe memory loss. The quality of the drug that causes lapses in memory is what makes Ambien suitable as a date rape drug.
The Long-Term Effects of Ambien Dependence: With prolonged exposure to high doses of Ambien, users begin to find themselves obsessed with the thought of suicide; psychosis, tremors, and seizures are common, too, as are depression and panic attacks.
What Does Ambien Rehab at Restore Treatment LA Entail?
Attempting to quit Ambien on your own can be dangerous. Just as with other benzodiazepine drugs, such as Xanax, Ambien withdrawal symptoms can put a person at risk. Patients can experience paranoia, extreme shaking, vomiting, insomnia, anxiety, muscle cramping, and pain. Depending on the length of time for which the addiction has existed, these symptoms can last approximately 10 days.
Detox treatment programs followed by long-term therapeutic intervention is vital for maintaining long-term sobriety. At Restore Treatment Centers LA, our comprehensive addiction treatment programs center on helping people break their physical dependence and overcome the psychological aspects of addiction. Ambien addiction treatment at Restore Drug Rehab LA often consists of: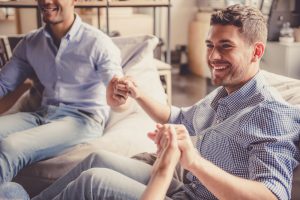 Behavioral Therapy
Sleep hygiene training
One-on-one counseling sessions
Family therapy
Support groups
Alternative therapy for relapse prevention & aftercare strategies
Addiction is a complex but treatable condition. When considering your options for Ambien addiction treatment, it is important to find a program that fits your life and individual needs. If you are ready to commit to treatment and break free from addiction, Restore Drug Rehab LA will help successfully guide you on your journey to recovery. We dedicate ourselves entirely to helping you achieve lifelong sobriety. Take your life back from addiction by starting your recovery at Restore today!
---