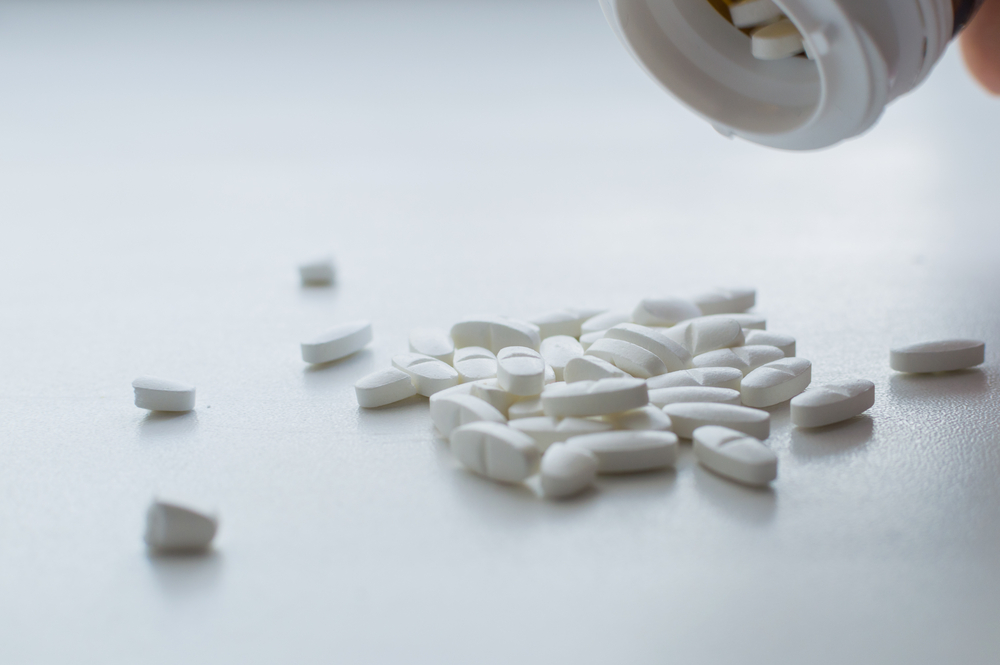 Vicodin Addiction Treatment
At Restore Drug Treatment LA, we provide specialized treatment for Vicodin addiction using a full continuum of care. Vicodin is a popular narcotic medication prescribed for short-term relief from mild to moderate conditions of pain. Two active ingredients, hydrocodone and acetaminophen, are combined to create the unique formulation of Vicodin. Similar to most painkiller medications, Vicodin is categorized as a Schedule II opioid drug. Opioids are widely known for having high addictive potential. In addition to the risk for abuse, Vicodin is easily accessible by prescription or illegal purchase in comparison to a stronger opioid painkiller. This has led to exponential growth in the rate of abuse and issued a nation-wide demand for greater access to Vicodin addiction treatment programs.
If you need access to certified Vicodin addiction treatment, call the admissions counselors at Restore Drug Rehab today.
How is Vicodin abused?
Vicodin addiction can happen to just about anyone. Whether a person has a prescription for the medication and takes it exactly as intended, or they acquire and consume it illegally, the risk for dependence is still relatively high. Someone who uses Vicodin medicinally may start exceeding the prescribed dose in small increments, either rapidly or over the course of time. This leads to a tolerance build up, which is directly correlated to drug dependence. Many people alter the method in which the drug is taken in order to achieve faster or stronger effects. Vicodin can be crushed and snorted, dissolved and injected, or chewed to create a more powerful high.
Taking Vicodin stimulates the body's opioid receptors, which are responsible for not only reducing a person's pain experience, but also causing feelings of euphoria. Over time, these receptors become less sensitive to Vicodin. As a result, a person must take higher doses to create the same effect. Additionally, continued exposure to Vicodin makes the body develop a dependence on the drug. Without it, symptoms of Vicodin withdrawal will occur.
Getting Help For Vicodin Addiction
According to the U.S. National Library of Medicine, an estimated 4.3 million people use narcotic painkillers, such as Vicodin, for non-medical reasons. Addiction is a condition that affects both those who are prescribed Vicodin and those who take it illegally. Regardless of the severity of addiction, or how it developed, a person can benefit from professional detox and further rehabilitation to overcome their Vicodin dependence.
The effect that Vicodin has on the body relays how abuse can cause both a physical and mental dependence on the drug. Detoxing from Vicodin involves stopping use altogether while in the care of and under the supervision of medical professionals at Restore Treatment Centers. A person attempting the process of detox should never do so on his or her own.
Some people who struggle with a Vicodin dependency try to quit using "cold turkey" and underestimate the potential dangers that can occur, such as unpleasant symptoms of withdrawal or relapse. This presents several risks to an individual's physical and mental health.[su_column size="1/3″]
 According to Healthline, common Vicodin withdrawal symptoms include:
Agitation

Anxiety

Diarrhea

Muscle aches

Runny nose

Stomach cramping

Sweating

Vomiting
[/su_column]
A person who abuses large doses of Vicodin in high frequencies, or whose use of Vicodin has continued over an extended period of time, will likely experience more severe symptoms of withdrawal. The clinical staff at Restore Treatment LA supervise you 24/7 throughout the process of detox and monitor your condition to ensure your safety. While in Vicodin detox, medical professionals and treatment specialists work side-by-side with you, using effective therapeutic techniques to help lessen the severity and discomfort that is commonly seen in withdrawal from most prescription opioids. Withdrawal symptoms can be a lot to take on for an individual in such a vulnerable state; many people who attempt to detox without professional help ultimately relapse and return to drug use before completing the withdrawal process in an attempt to relieve these symptoms.
At Restore Drug Rehab Center, we guarantee your safety and your ability to successfully complete the withdrawal process. However, addiction is much more than just physical, and withdrawal, cravings, and habits are not the only symptoms to overcome. A person who desires to obtain of life of sobriety must also address the psychological dependence associated with Vicodin use.
What Treatment Programs are used in Vicodin Rehab?
At Restore Drug Treatment LA, our medical professionals provide patients with supervised detoxification services in a safe environment where their withdrawal symptoms are minimized whenever possible. We offer a full continuum of care, which means we also have residential rehab, outpatient treatment, and aftercare services available to those who have completed a Vicodin detox program.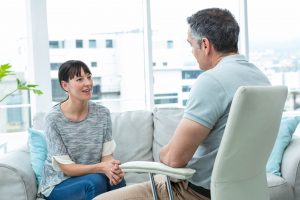 Counseling programs, such as individual, group, and family therapy are incorporated into both residential and outpatient rehab settings. Oftentimes, counseling programs are what help most people seeking recovery to make the most progress in treatment. These programs address the mental and emotional aspects of a person's drug dependence, including what may have instigated their drug use or what problems developed from the addiction. Therapy also helps clients to understand their addiction and learn how to build a new life, free from the use of drugs and alcohol. These programs along with many others are available at Restore Treatment Center in varying levels of care. Vicodin addiction treatment settings available at Restore Drug Rehab LA include:
Residential Rehab – fully supervised live-in facility. Our residential program is offered in 30-60-90 day intervals and takes place in a luxurious treatment setting. Those who have a severe drug dependence, underlying mental illness, or lack of support at home are strongly advised to enter residential rehab, rather than outpatient treatment. Live-in programs offer much more structure than other levels of care, and can significantly decrease the likelihood of relapse. Residential rehab programs take a more hands-on approach to addiction treatment than outpatient rehab.
Outpatient Treatment – standard and intensive outpatient programs are available at Restore Drug Treatment Center. Patients continue living at home and maintaining employment, but attend the facility in the evenings for treatment. Counseling programs such as individual therapy and group meetings are a fundamental element of outpatient rehab. Although residential rehab has proven more effective for the treatment of addiction, not everyone can put their life on hold and commit to such a highly structured environment. Time and money are both common hindrances seen here. In outpatient treatment, a person receives the professional help they need to get clean and maintain sobriety, while also upholding to life responsibilities. This level of care is sometimes a better option to consider for someone who has a mild substance abuse problem, rather than a chronic drug addiction.
Partial Hospitalization – a combination of residential rehab and outpatient treatment. Partial hospitalization is essentially the same as residential treatment, except, instead of living in the facility, the client returns home at the end of the day. Clients of this treatment program come to the facility approximately 3-5 days per week for therapy. Traditional and alternative therapy programs are offered in both partial hospitalization programs and residential rehab, and include: cognitive behavioral therapy, motivational interviewing, contingency management, support groups, one-on-one counseling, family therapy, and various other behavioral and holistic programs. Partial hospitalization programs grant access to structured addiction treatment without having to abandon your life, loved ones, and responsibilities.
If you are struggling with Vicodin abuse or have become dependent on the medication, do not hesitate to reach out for help. The Vicodin addiction treatment programs available at Restore Drug Rehab will offer you the most positive and effective rehabilitation outcomes. For your safety and benefit, we commit to sticking by you through each phase of the treatment process, and in lifelong recovery. Put Vicodin abuse in the past by accepting help from our certified addiction specialists. Pick up the phone and call Restore Treatment Center to begin your recovery from Vicodin addiction today.
---