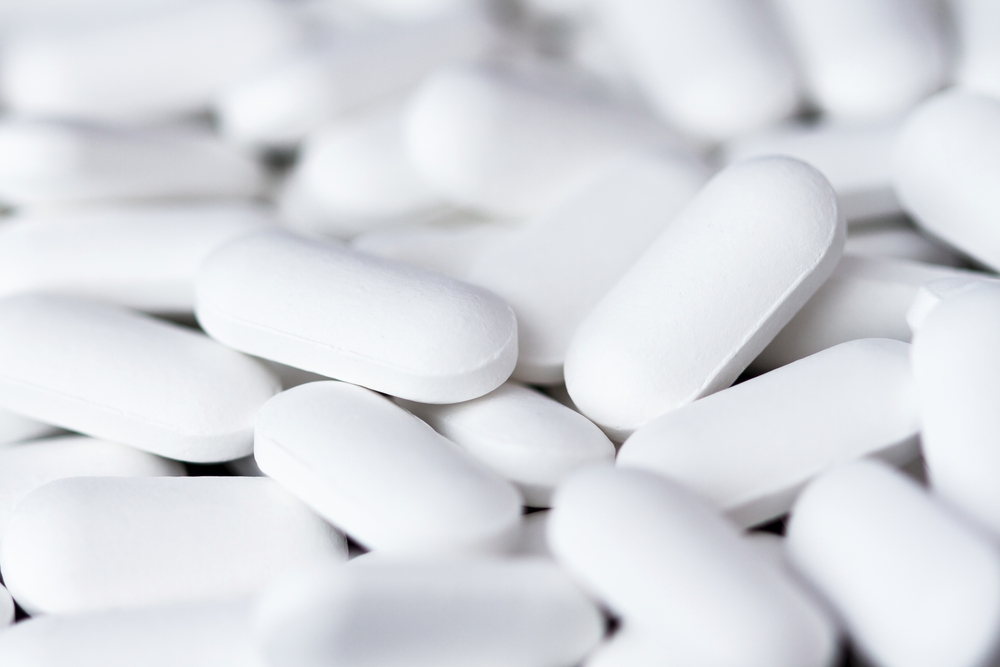 Ultram Addiction Treatment
At Restore Drug Treatment LA, we offer high-quality rehabilitation programs and an extensive list of therapeutic treatments that help people struggling with Ultram addiction. Ultram is a prescription synthetic opiate painkiller, used to treat moderate to severe pain. Ultram is the brand name for tramadol. The National Institutes of Health defines Ultram as an opioid agonist, recommending its use in a supervised environment due to the high abuse potential. There's been a recognition of Ultram's abuse potential by the Drug Enforcement Agency, thus placing it into Schedule IV controlled substances in August 2014. All substances in Schedule IV are described as drugs with low abuse potential compared to the substances in Schedule III. Ultram poses a great deal of dependence and addiction, according to a 3-year study published in the Journal of Family Practice, showing that 28% of all prescribed Ultram users developed an Ultram addiction. Ultram (tramadol) is similar to opioids such as morphine and codeine, leading to psychological and physical dependence. Those with a history of drug-seeking behavior and activity are at higher addiction risk, however obtaining the drug through illicit sources may happen in people without any prior addiction. If you or someone you love needs access to effective Ultram addiction treatment programs, contact the addiction specialists at Restore Drug Rehab Center today.
History and Trends of Ultram Use
Tramadol was created in Germany in 1962 and was tested for 15 years before being approved and released to foreign markets in 1977, named as Tramal. Tramadol (Ultram) became available in the US in 1995 gaining more and more popularity until today. Ultram abuse is only a segment of the overall market of painkillers. The DEA in 2014 reported that 3.2 million people in the United States, over the age of 12, used tramadol for non-medical reasons in their lifetime. This is nearly 10% of the overall painkiller abuse market.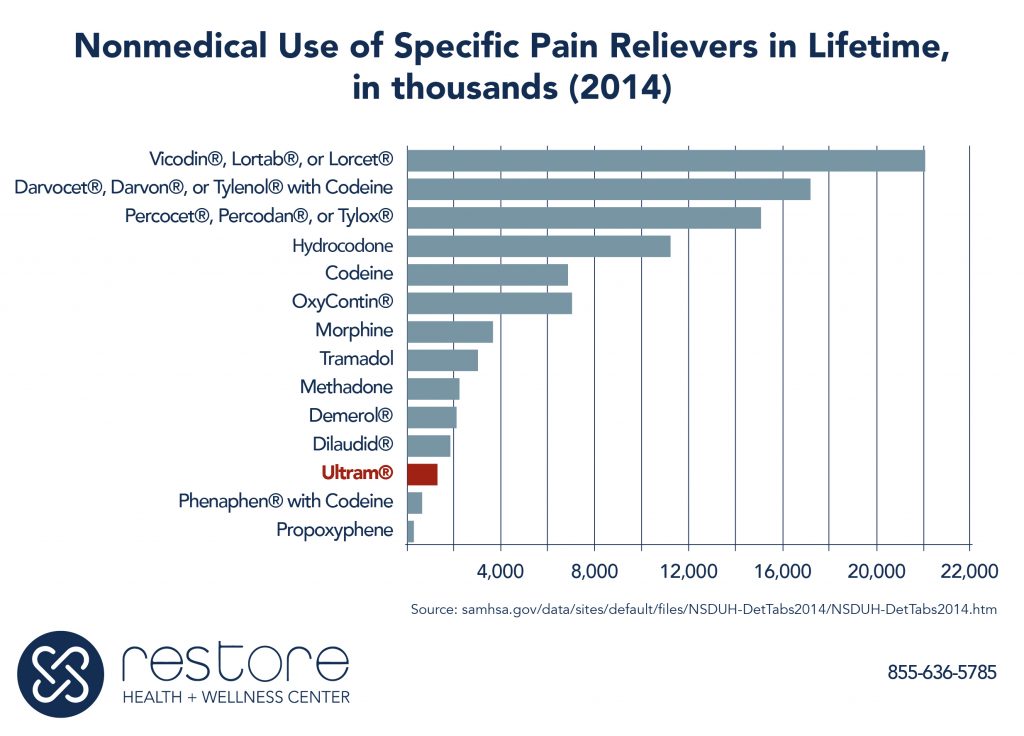 The Ultram's effects usually are best settled at nearly 3 hours of oral administration, lasting for about 6 hours. Tramadol can be obtained as liquid, syrup, drops, injections suppositories effervescent tablets, powder for snorting, capsules or tablets. Most commonly, it is being prescribed in the form of tablets being taken orally.
Ultram Abuse and Addiction
Despite the fact that Ultram is considered a safe alternative to other opioid drugs with a lower potential for abuse, Ultramp dependence is still frequently seen drug addiction treatment. If a person takes more than prescribed, he's automatically at risk of negative side effects and addiction. Ultram misuse is usually the most common tramadol addiction sign.
Tramadol acts as an opiate, interfering with the perception of pain, but it also enables the increased function of norepinephrine (a chemical improving concentration) and serotonin (a chemical responsible for many functions, among which is sleep and moods) in the brain. As the person takes and increases the dosage of Ultram, tolerance may develop really early. At this point, the user already experiences some physical Ultram dependency. The psychological Ultram addiction follows when a person increases the amounts to overcome tolerance, avoiding Ultram withdrawal or uses it to get high.
The World Health Organization reports that when tramadol was first available in the U.S. (1995 to 1998), it was abused in 1 to 3 cases per 100,000 users. Later, from 1999 to 2000, tramadol was abused only by 1 in 100,000 users. In 2004, this rate remained low. Such trends triggered the decision of moving tramadol (Ultram) into Schedule IV controlled substances in 2014.
Signs and Symptoms of Ultram Dependence
Ultram is usually prescribed to treat moderate to severe pain, such as what follows a surgery or in the case of arthritis. Ultram's narcotic properties do interfere with the brain's opioid receptors, the same as with the other drugs from the category, an individual may be addicted if they:
Take Ultram for longer than intended
Take Ultram for non-medical purposes
Take it in combination with other substances
Take larger doses or more frequently
Have difficulty functioning without Ultram
Demonstrates drug seeking behavior
Are not able to limit use of the substance
Tramadol modifies the path of pain signals sent from the nerves to the brain. Same as heroin, codeine or other opiate analgesics, it ties to the brain's and spinal cord's opioid receptors, being responsible for relieving pain at prescribed doses, and effects of euphoria at larger amounts. Hence, some physical and psychological short-term signs and symptoms of Ultram abuse include:
Lack of pain
Feelings of euphoria and well-being
Reduced Anxiety
Decreased Appetite
Constipation
Constricted pupils
Drowsiness
Poor coordination
Lightheadedness
Dizziness
Dry mouth
Nausea
Vomiting
Seizures
Low performance at work
Slurred speech
Change in relationships
Sudden mood swings
A lot of medical practitioners avoid prescribing Ultram long-term, due to awareness of the negative effects it can cause. Some physical and psychological long-term signs and symptoms of Ultram abuse include:
Building a tolerance to the drug
Difficulty functioning without it
Ultram withdrawal syndrome when doses are cut
Cognitive impairment and slower reaction times
Difficulty responding to more complex tasks
Obstructed driving
Combining Ultram with alcohol may have a fatal outcome, since both acts as central nervous system depressants slowing down the activity of the brain, and leading to loss of consciousness, brain damage or respiratory depression. When tramadol is mixed with other drugs, side effects like acute abdominal conditions, intracranial pressure, renal dysfunction, liver disease, respiratory depression or seizures may occur.
What Does Ultram Rehab Entail?
Ultram detox is an unpleasant process and it must be done at a professional Ultram treatment center. Decreasing the dosage slowly is commonly practiced to help in the withdrawal process, hence the doctor will closely monitor the withdrawal symptoms that will follow. If the Ultram withdrawal symptoms are not tolerated, some medications administration is done in order to help the withdrawal symptoms.
Since tramadol is an opioid pain reliever, the withdrawal symptoms can be similar to those in other opioids, and since Tramadol acts on the same areas of the brain as antidepressants, the patients going through Ultram withdrawal treatment will experience opioid and anti-depressant withdrawal symptoms simultaneously.
Ultram withdrawal symptoms start few hours from the last dose, lasting for few weeks. In this first phase of detox, depending on the length of time using tramadol and the dosage, withdrawal symptoms will kick in. Here's what to expect from the detox phase:
Day 1-3: Feelings of tingling, nervousness, anxiety, sweating, insomnia, nausea, palpitations and severe drug cravings.
Day 4-7: Drug cravings, prolonged insomnia, confusion, disorientation, as well as blurred vision.
Day 8-14: By now, the symptoms should be milder. However, anxiety, depression and irrational thoughts may be present.
Sometimes, seizures are also possible in Ultram withdrawal treatment, so continuous supervision from a medical staff at an Ultram treatment facility is essential for the patient to finish the withdrawal and detox period in a safe and comfortable manner. Hence, it is important never to attempt to detox yourself from Ultram at home.
Today, there are many programs for Ultram addiction treatment available. The most recommended ones are the inpatient or residential treatment at an accredited Ultram rehab center, such as Restore Treatment LA. While in residential rehab, clients live in the drug rehab facility with peers who are working towards similar recovery goals. During Ultram addiction treatment, the client will partake in individual counseling and group therapy sessions, which teach new coping skills and methods for dealing with mental and emotional factors that intertwine with the dependence. Some people seeking help for Ultram dependency also suffer from a co-occurring psychological disorder, such as depression or anxiety. Mental illnesses that co-occur with addiction are best addressed in dual diagnosis treatment. This approach to treatment facilitates the process of breaking the old habits, while introducing other, more productive activities. In addition, behavioral therapy is also a common practice and works by assisting the patient in handling stress and predict possible triggers in the future to prevent relapse. Restore Treatment LA offers top of the line treatment for addiction and co-occurring mental health disorder through the use of a variety of programs that accommodate each individual's needs.
Outpatient treatment programs are also available for people who have a less severe addiction and do not have severe or lingering withdrawal symptoms. This form of rehabilitation allows patients to go to work and carry out daily functions, and attend therapy sessions in the evening. Outpatient treatment programs at Restore are flexible and work around your schedule. Many clients use outpatient rehab as a step-down program following the completion of residential treatment.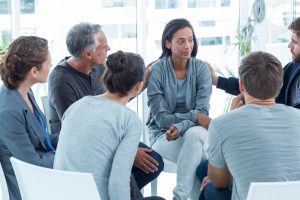 Participating in aftercare programs such as alumni groups and support group meetings on a regular basis helps to ensure sobriety maintenance.
However, completing an inpatient or outpatient treatment program does not mean that the person is no longer in need of recovery support and care. Getting proper aftercare support is very important in the way of complete Ultram recovery. This is why Restore Treatment LA provides aftercare support for the patients in the form of support groups and encourages the family members to lovingly engage in the stage of aftercare support. It is proven that the addicts who engaged in prolonged aftercare support are a lot less likely to relapse in the road of full Ultram recovery, compared to the ones that only completed the 30-90 days of detox treatment at the Ultram Treatment Center.
Why should you seek treatment for Ultram?
Asking for help for your Ultram addiction does not mean that you are weak. It means that you are determined to be healthier and happier and to return on the right track. This means that you'll be able to go back to work, repair the damaged relationships and enjoy life in general. The process of overcoming Ultram addiction is difficult, however, it is possible.
---