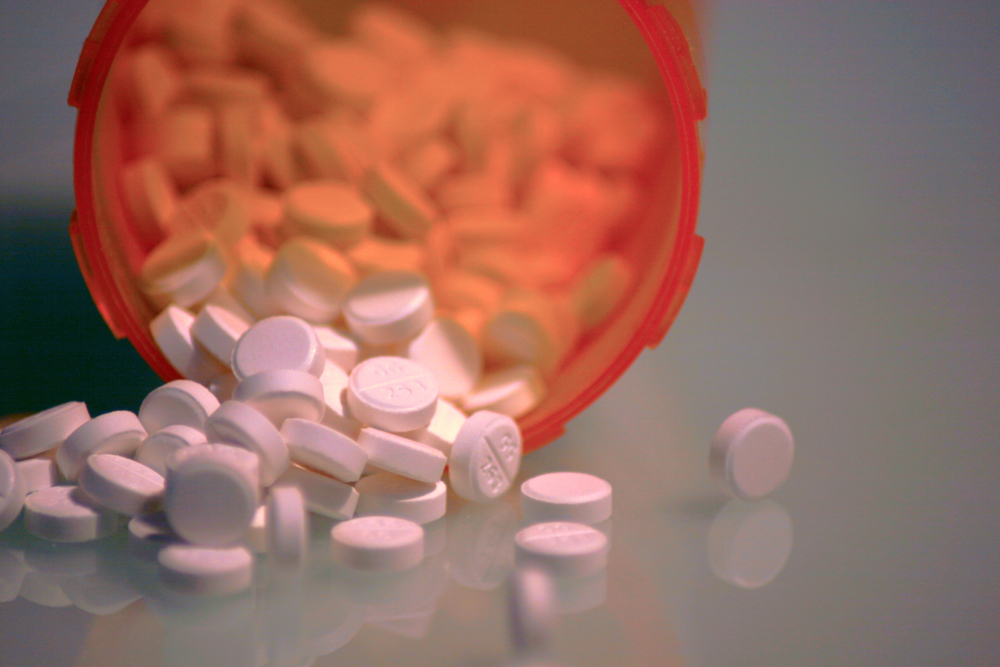 Percocet Addiction Treatment
At Restore Drug Rehab LA, we excel in the area of treatment for Percocet addiction. Our comprehensive approach to treatment delivers effective care and high recovery rates. We design an individualized treatment plan for each client, which we tailor to fit his or her own needs and unique circumstance. As a client of Restore Treatment LA, you have your own personal team of drug treatment specialists and mental health professionals who focus on and commit to your recovery from Percocet addiction. Through the use of our state of the art drug rehab programs, you can take control of your future and prosper in your recovery journey.
Understanding Percocet Abuse
Percocet is an opiate prescription drug that is intended to provide short-term pain relief. A combination of Oxycodone and Acetaminophen forms this brand name narcotic pain reliever, commonly referred to as an opioid analgesic. The effects of the oxycodone ingredient are similar to those of heroin and morphine, whereas Acetaminophen works as a mild painkiller and fever reducer.
When taken as prescribed, Percocet can adequately treat moderate to severe pain, but should only be taken for a brief duration of time. A doctor may administer a Percocet to patients suffering from pain due to a new injury or to ease discomfort after surgery. Percocets are not meant to be used over the long-term, and therefore, should not be used to treat chronic pain. The drug affects the central nervous system (CNS) by changing the way the brain perceives pain, causing a number of desirable effects, including:
Euphoria
Sense of calmness and relaxation
Heightened pleasure receptors.
Percocet should be monitored by an addiction professional, as it can be highly addictive. While Percocet is an effective prescription drug when it comes to pain relief, the instant sensations, such as those listed above, can be addictive. The desired effects caused by this drug can leave an individual craving and taking more than prescribed in an attempt to maintain the same high.
A major factor that contributes to high rates of Percocet abuse is that many people mistakenly believe the drug is a safer alternative to illicit drugs such as heroin. Prescription drug abuse has skyrocketed in the United States in recent years.
Although the drug is considered a legal substance in a technical sense, in many instances it is taken illegally for the purpose of getting high. Whether someone obtains Percocet from a family member or friend's prescription or they purchase it off the street, the drug is still just as dangerous and has the same risks.
Signs of Percocet Dependence
The effects of Percocet use can be augmented through different methods of administration, which can speed up one's high or create a more powerful high. Users might chew or crush pills that are intended for swallowing, or even dissolve the pill and inject it into their system. According to a 2014 study conducted by the National Survey on Drug Use and Health, about 6.5 million Americans engaged in prescription drug use for non-medical reasons. Out of these 6.5 million Americans, more than 4 million of them reported abusing pain relievers – Percocet abuse being one of the most common.
Addiction is classified as a mental disorder that affects one's psychological and physical health and well-being. Drug addiction rewires a person's brain – making them act, as well as look, theoretically unrecognizable. Percocet addiction is commonly hidden by individuals who take other medications to treat chronic pain. If an addiction started out with a legitimate prescription, symptoms of abuse might be similar to one's ailment. If a loved one becomes withdrawn, preoccupied, and is often lightheaded, they might be abusing their prescription. Side effects can become apparent when tolerance levels begin to rise. If an individual doesn't have access to opiates, they might become panicked or anxious. Another symptom can be coexisting substance abuse, such as alcohol, to try to maximize Percocet effectiveness. Percocet addiction can set in quickly and tolerance levels can rapidly increase. Once a person starts to develop a Percocet dependency, it is important to reach out for help from licensed and trained professionals.
Starting Treatment in Percocet Detox
For most people, the process of Percocet addiction treatment will begin in detox. As with all opiates, an individual will need to go through detox and deal with the withdrawal symptoms while physically weaning the body off the Percocet. This should be done in a medication assisted environment since withdrawal symptoms can make an addict nauseous, run a fever, anxious, and experience extreme cravings. Percocet detox focuses on dealing with the physical dependence and is an important part of treatment because it eliminates interruptions and distractions when patients reach the rehabilitation stage. Once all toxins and traces of Percocet finish cleansing from the body, treatment, and therapy are set to begin.
What Does Treatment for Percocet Addiction Entail?
While in Percocet drug rehab at Restore Treatment LA, clients work one-on-one with a counselor to identify and address underlying causes of the addiction, as well as work through the problems that stem from drug use. Group therapy sessions involving members of the Restore Rehab community also take place on a regular basis. Group counseling helps clients to connect with one another and build positive relationships with peers.
Alternative therapies are frequently used in Percocet addiction rehab, although, in some instances, non-addictive treatment medications may be a more suitable option for the course of rehabilitation and long-term recovery.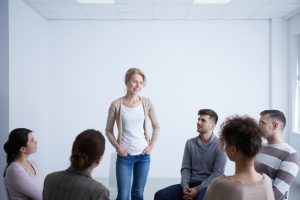 Whether abuse of the drug started with a prescription provided by a doctor for pain management or resulted from recreational use, a Percocet addiction is still present and will require extensive efforts to treat.
Aftercare programs are a vital part of the recovery process, as they are the most effective method of relapse prevention, which supports sobriety maintenance. Aftercare helps to ensure that addicts in recovery don't return to old habits or behaviors. Alumni programs, group therapy, holistic treatments are only some of the many valuable forms of aftercare. Treatment for addiction must be customized to fit the unique needs of each patient. At Restore Drug Rehab LA, we provide comprehensive, individualized treatment plans that focus on you, your addiction, your treatment, and your recovery.  For a Percocet drug rehab that truly cares, call the Restore Treatment Center today.
---