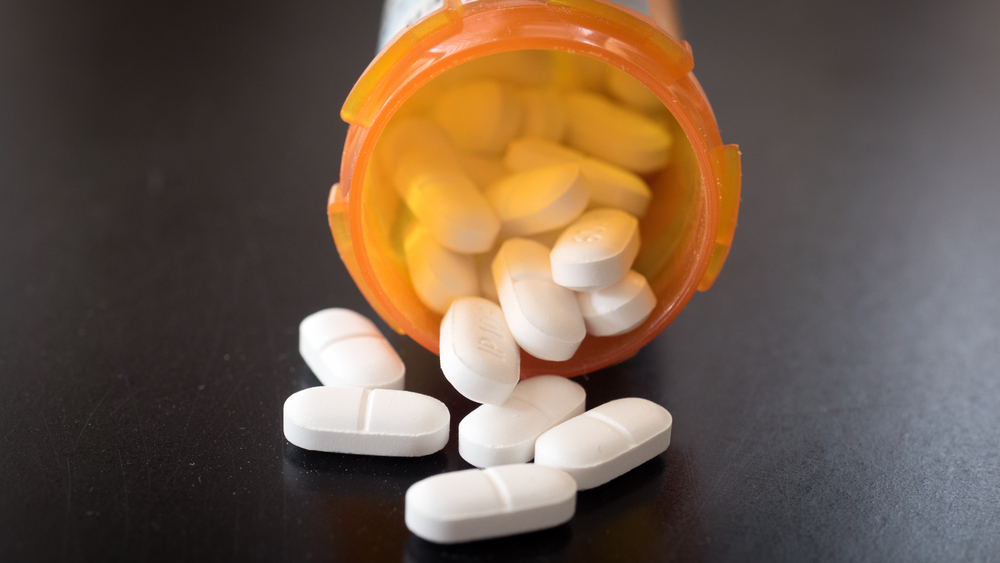 Norco Addiction Treatment
At Restore Drug Treatment LA, we offer high-quality rehabilitation programs that are proven effective for the treatment of Norco addiction. Norco is a prescription drug containing a combination of acetaminophen and hydrocodone and is used to treat moderate to severe pain. Acetaminophen is a mild painkiller, and hydrocodone is a narcotic. Norco attaches to opioid receptors in the brain and acts as a Central Nervous System (CNS) depressant. As a result, it changes the way the body feels and responds to pain, essentially reducing a person's perception of pain. Hydrocodone, the powerful ingredient in Norco, is developed from codeine, and because it is a synthetic analgesic, it has similar effects as other prescription opioids and their derivatives – making Norco a drug with high addictive potential. At low doses, Norco creates feelings of mild euphoria and well-being, but as the person takes higher doses, these feelings increase and cause a "high" and sedation. This drug should be taken with caution, as the risk for abuse, dependence, and addiction development is moderately high.
If you or someone you love is abusing their Norco medication and needs access to Norco addiction treatment, contact the professionals at Restore Drug Rehab Center for help today.
History of Norco and Current Drug Abuse Trends
In 2014, Norco was changed from a Schedule III to Schedule II drug under the Controlled Substance Act because of the increased rate of addictions the drug has caused annually. Substances in Schedule II come with high abuse potential, leading to severe psychological and physical addiction.
Many Norco users tend to increase their daily dose to eliminate pain, not being aware of the habit-forming properties of the drug. Norco abuse slowly builds tolerance in your body, making you seek even higher doses continually to relieve the same pain.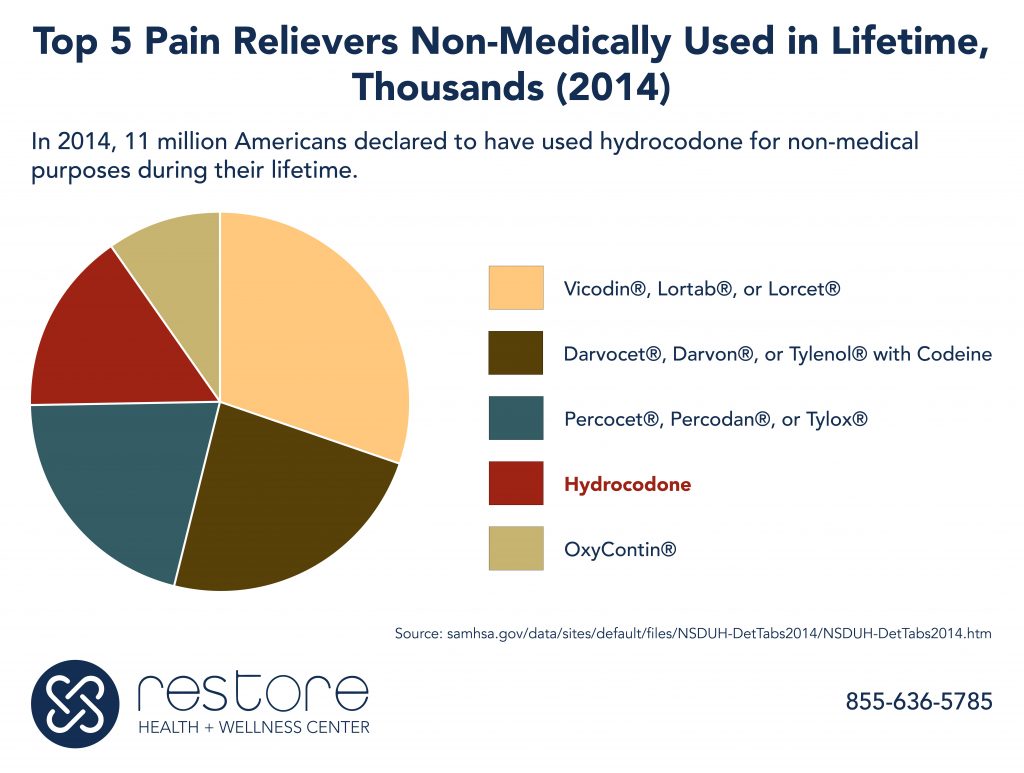 People are prone to Norco abuse and Norco addiction because of the drug's availability. One report by the Drug Enforcement Administration states that more than 136 million prescriptions for Norco and other Hydrocodone-based medications were released in 2013 alone, and this number has increased by 20 million prescriptions each year since 2006, making these medications the most prescribed in the United States.
How Does Norco Abuse Lead to Dependence?
The hydrocodone found in Norco is highly addictive, both physically and psychologically, because it can slowly progress and build tolerance in the user's body. It can take longer for the user to realize that a Norco dependency has formed. Continuous use can have several negative physical effects, such as vomiting, drowsiness, confusion, and constipation.
As tolerance increases, psychological and physical Norco dependence forms, leaving the patient to crave the drug daily for normal functioning and eliminate the unpleasant Norco withdrawal symptoms. One DEA study shows that 24.4 million people over the age of 12 used hydrocodone for non-medical purposes. The most common method of administration for Norco is by mouth in the form of a tablet. But, hydrocodone can also be used in a liquid form –  carefully measured with a medical device.
Signs and Symptoms of Norco Dependency
As an opioid, Norco is primarily used to relieve pain. When used in low doses, one effect of the drug  – same as any opioid – is the general feeling of well-being, which is often what enhances the potential for abuse. Some of the common Norco effects include:
Feelings of euphoria and well-being
Nausea and vomiting
Dizziness and lightheadedness
Drowsiness or lethargy
Constipation
Moderate cognition issues (attention and focus, memory problems, etc.)
Long-term effects of Norco abuse include a full range of physical and psychological problems. Some of the visible signs and symptoms of Norco abuse can include:
Potential for mental health problems
Job performance difficulties
Continuously taking more Norco than prescribed
Complete relationships havoc
Using Norco with no prescription
Display of Norco craving and seeking behavior, like going to different doctors to obtain a prescription
Building body tolerance (taking higher doses)
Sickness caused by Norco withdrawal
Respiratory problems
Anxiety or irritability
Liver damage
Social activities withdrawal
Hearing loss
Difficulty urinating
Heart attack
Coma and death
Norco abuse, side by side with some other medications or drugs, only increases the danger of overdose and a plethora of negative effects. If you mix Norco with alcohol you may be in grave danger since both of them are central nervous system depressants, hence this combination can lead to respiratory failure, coma, and death.
What To Expect in Norco Detox Treatment
As an opioid medication, Norco triggers physical dependence in users. If someone has a Norco dependency, he or she will need to seek professional assistance from a certified Norco addiction treatment facility. Similar to most cases of treatment for opioid addiction, a period of detox is likely needed, so that the person can go through the process of withdrawal. Those who attempt to detox from Norco should expect the following:
First 1-2 days: In the first days of Norco withdrawal, patients feel most challenged. They experience severe physical and psychological discomfort, so this phase should be done in a Norco treatment facility. In this part of the Norco treatment, the addiction professionals will administer some medications at any point of the detox, in order to facilitate the symptoms triggered by Norco withdrawal and make the process more bearable. Some withdrawal symptoms include confusion, severe cravings, irritability, anxiety, fever, nausea, diarrhea, insomnia, no appetite, vomiting, heavy perspiration, etc. The professional clinical teams of Restore Treatment LA are here to guide you through this process.
In the following 3-5 days: In this period the patient's body will continue to clean itself from the Norco presence, so the patient will be faced with some severe physical symptoms such as cramps and muscle pain, vomiting and abdominal pain, body chills and shakes, along with flu-like feelings.
After the first week: the patient will experience nausea, anxiety, and depression – as part of the mood swing series, cravings triggered by factors like memories of Norco drug abuse and people associated with the activity or stress in general. This phase may take a while, so being in a controlled environment is essential.
Treatment Programs Offered in Norco Rehab
Having the Norco withdrawal process in mind, it is very important to seek help from a Norco addiction treatment center for the proper support, care, and guidance in the first stage of the recovery process. Every attempt to detox alone outside of a rehabilitation facility may cast real life danger. Some Norco detox complications include dehydration from vomiting and diarrhea, anxiety, and severe cravings that may lead to relapse and overdose due to a decrease of tolerance during withdrawal.
Norco addiction treatment is best done in a drug rehab center offering residential treatment, partial hospitalization, and outpatient programs. The level of care and forms of therapy needed will depend on each individual's unique circumstance. The residential rehab at the Restore Drug Treatment facility provides a full continuum of care in a community-based setting. The clients live in the facility for the duration of rehab and participate in instrumental programs for recovery, some of which include:
One-on-one counseling
Group therapy
Family therapy
Holistic treatments/alternative therapy
12-step meetings
Relapse prevention
Aftercare support
Those who choose to participate in outpatient rehab programs will participate in individual counseling session and group therapy programs. Both intensive outpatient and regular outpatient treatment programs allow clients to maintain employment and continue upholding obligations at home, school, and work during the day and then return to the center in the evening for therapy sessions. Clients of our outpatient programs at Restore Treatment Center also remain living at home during the course of rehab.
When a client completes the rehabilitation phase of Norco addiction treatment, participating in our Alumni program and resources for aftercare support will be of highest importance. Having a strong support network made up of family, friends, loved ones, and others striving in recovery is key to sobriety maintenance in recovery.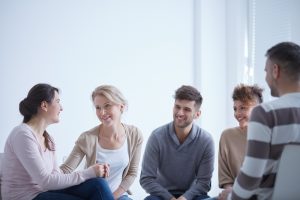 A solid, well-structured, and supportive aftercare program often promotes sobriety. Aftercare can come in many forms, from private counseling to periodic group meetings.
Many patients with Norco dependency often suffer from other co-occurring psychological disorders, like depression or anxiety, as well as some other substance abuse disorder, like alcoholism. Such disorders often lead to relapse if they are not treated properly. One way to address such co-occurring psychological disorders is providing a dual diagnosis treatment and a behavioral therapy, helping people to engage in a process that will break the old habits while forming new and healthy ones. Behavioral therapy will also help the patients to deal with stress and control some triggers in the future, in order to prevent relapse. Restore Treatment LA offers this multidisciplinary approach for its patients, guaranteeing a drug-free life.
Start your recovery from Norco addiction today!
Norco addiction is a medical condition that must not go left untreated. Without help from a licensed and certified Norco addiction treatment facility, getting stuck in the vicious cycle of drug abuse and addiction is likely and if left untreated. Do not let drug dependence take hold of your personality and your life. Take a stand against drug dependence and take your life back. Call the addiction specialists at Restore drug and alcohol rehab today to learn more about our Norco addiction treatment programs and start your recovery with us today.
Sources:
https://www.drugabuse.gov
http://medshadow.org/resource/drug-classifications-schedule-ii-iii-iv-v/
http://www.pharmacist.com/hydrocodone-moved-schedule-ii-dea-final-rule
---