Methadone Addiction Treatment
Methadone is a prescription narcotic pain reliever that is approved by the Food and Drug Administration (FDA) for the use of treating opioid dependence. Treatment for heroin addiction, in particular, is where methadone is applied most. The drug is an opioid agonist that is also identified by the brand names Dolophine and Methadose. Unlike most other painkiller medications, such as hydrocodone and morphine, methadone offers rapid relief from pain and has a longer life cycle, meaning that doses are required less often. Although methadone is classified as an opiate, it is used in addiction treatment at many drug rehab facilities as an opioid maintenance drug. Despite the fact that methadone has helped countless individuals overcome opioid addiction in the past, doctors and physician now believe the drug may be doing more harm than good for some. Rates of methadone abuse and addiction are on the rise, and the drug is now recognized as a public health and safety concern due to the reveal of its high potential for abuse. If you need access to Methadone addiction treatment, call the admissions counselors at Restore Drug Rehab for help today.
What is Methadone used for?
People who are dependent on opioids are faced with many painful withdrawal symptoms when drug use is stopped. Without medications to suppress these physical and psychological symptoms, the process of withdrawal alone may become unmanageable, causing many people attempting detox to give up and return to their life of drug abuse. Methadone works to block pain receptors in the brain without causing the euphoric sensations that most opioids normally produce, and therefore, it can help people manage opioid abuse and addiction. Methadone also has a much lower risk for tolerance than other opioid medications. However, though the medication is associated with lower risks than other opioids, it still has a high potential for abuse and addiction. It most cases, methadone influences positive treatment outcomes, but occasionally, a person will enter a rehab facility seeking help for heroin addiction, and leaves with a methadone addiction. If you are in need of methadone addiction treatment, Restore Drug Treatment has a wide variety of rehabilitation programs and recovery services available to help.
Many people view methadone use as safe and fail to associate it with the dangers and risks of other opioid drugs of abuse. Society mistakenly believes that methadone serves as the nation's solution to the heroin epidemic, but people forget that it is still categorized as an opioid drug. Although heroin is a major problem and concern in the United States, the entire opioid drug class is responsible for the ongoing drug epidemic. Opioids include both prescription drugs, such as Oxycontin, Vicodin, morphine, and methadone, and illicit street drugs, such as heroin and opium. While many people who suffered from heroin addiction or opiate dependency were able to stop using because of a methadone maintenance program, this is not always the case. In many instances, methadone maintenance programs allow opioid addiction to strengthen its grip on an individual, rather than break the dependence, as it is intended to do. For some people, these programs only serve as a band-aid rather than a treatment, and eventually, the user will relapse and start using heroin or stronger opiates again. If you fell victim to Methadone addiction, and are in need of professional help from a certified drug rehab facility, Restore Treatment Center can help you stop using once and for all. We address the whole person – not just the addiction.
Warning Signs of Methadone Addiction
Tolerance: a weakened response to the drug after repeated use, when the body adjusts to it regularly being there. A person may take more of the drug with continued use to achieve the same "high," or they may be unintentionally abusing methadone because they believe the dose is not offering the necessary painkiller effects. As this continues, the tolerance will only build and build, and eventually, a dependence will form.
Withdrawal: when the individual stops taking the drug or miss a dose, he or she will experience symptoms of methadone withdrawal. Symptoms at this time include nausea, vomiting, chills, insomnia, lethargy, cramping, and diarrhea.
Loss of Control: the person is aware that they have a methadone abuse problem, but sets goals for use, such as only taking a certain amount or only using on weekends. However, their lack of control over methadone abuse interferes with their ability to uphold these goals. Though they believe they are in control, they experience compulsive drug-seeking and drug-taking behavior and are unable to refrain or cut back on use.
Priority: finding and taking methadone becomes the number one priority in the individual's life. The drug takes precedence over family, loved ones, friends, work, school, hobbies, and everything else that was once of importance to the person. All their time, energy, and finances are put towards the methadone addiction.
Why Choose Restore for Methadone Addiction Treatment?
Treating opioid addiction is a complex process, which requires in-depth, ongoing treatment to address the physical dependence and the underlying psychological ailments. Recovery rates are significantly lower among people who attempt to stop using without comprehensive treatment that also offers behavioral therapies, counseling, relapse prevention techniques, and aftercare support.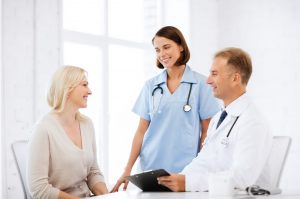 Residential rehab programs that incorporate all of these therapeutic techniques prove to have the highest treatment outcomes.
At Restore Drug Rehab we offer a full continuum of care, including supervised natural detox, residential rehab, partial hospitalization, outpatient treatments, and aftercare. When entering Methadone addiction treatment, it is important to commit to the full process of recovery and to make use of the highest treatment options available to you. A methadone user will typically undergo a period of detox to break the physical dependence on the drug. Starting out in methadone detox and then transitioning into residential rehab is important, as it allows the patient to focus on one aspect of his or her addiction at a time. The clinical staff at Restore Treatment LA monitor your withdrawal symptoms and progress 24/7. Having medical supervision throughout the course of detox can ensure that you complete the program and do not return to drug use. Many people who attempt detox on their own relapse before the process is complete. Once the symptoms of withdrawal have subsided and you have tackled the physical addiction, the rehabilitation process can begin.
Methadone addiction treatment that takes place in a residential rehab setting is crucial. There are several valuable programs incorporated into treatment for methadone dependence at Restore, such as:
Cognitive behavioral therapy
Counseling: individual, group, and family therapy
Motivational interviewing
Moral reconation therapy
Dual diagnosis treatment
SMART Recovery
Exercise therapy
Nutritional therapy
Yoga therapy and mediation programs
Support groups
Specialized programs
Relapse prevention
Aftercare
Alumni programs
It is important for methadone addiction treatment programs to focus heavily on the emotional and mental aspects of the individual and their addiction. When the psychological ailments are left untreated, the person is at high risk for relapse at some point following rehab. At Restore, we ensure that you get the highest quality of care for your physical and psychological dependence. We address each of our client's needs thoroughly, and will stick with you on your recovery journey. For an individualized approach to Methadone addiction treatment that is tailored to fit your needs, contact the admissions counselors at Restore Drug Treatment Center today.