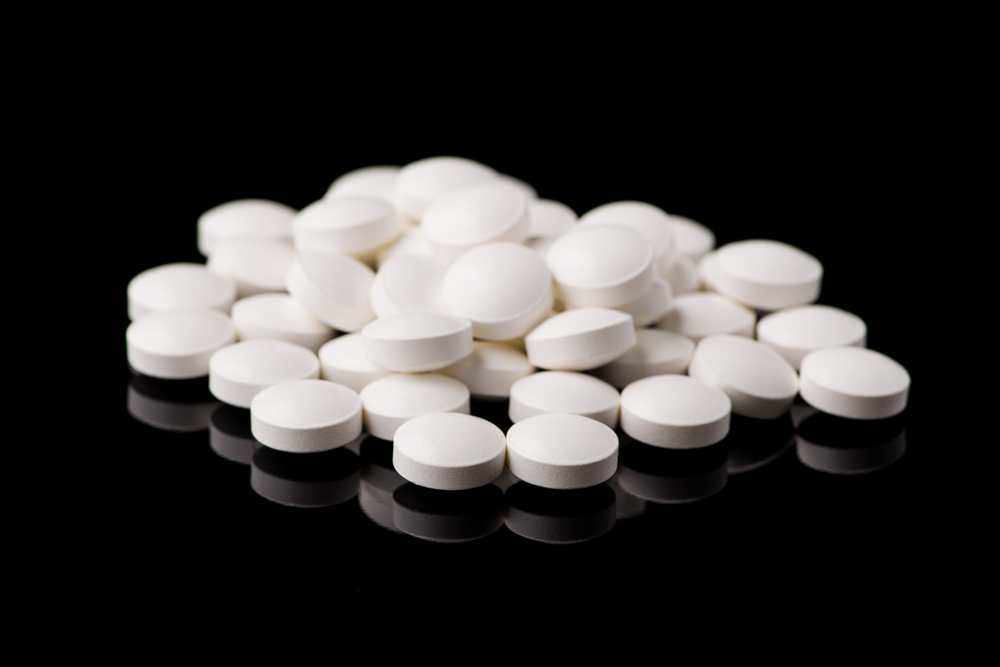 Demerol Addiction Treatment
At Restore Drug Rehab LA, we are experts at treating Demerol addiction and our treatment programs are tailored specifically to fit your unique needs while working in recovery. Our comprehensive and individualized approach to addiction treatment incorporated programs of the highest quality that address the physical, mental, and emotional ailments of your Demerol dependency. Overcoming addiction is a process that takes time and commitment, which can be trying at times, but the advanced therapies, treatment programs, and relapse prevention and aftercare support services at Restore Drug Treatment LA effectively work to facilitate this process.
Demerol, the brand name drug for Meperidine, is a prescription opioid medication used for the treatment of pain. It is primarily used in hospital settings due to its strength and intended for pain management. Similar to most opioid drugs, Demerol can be habit-forming because of the euphoric and intensely relaxing effects it produces. There are several risks associated with the use of Demerol other than its potential for abuse and ability to cause addiction, including overdose, coma, and death. Demerol is a dangerous drug to abuse when taken in any amount. Even those who take it as prescribed can quickly develop a Demerol dependency.  If you or someone you know is abusing Demerol or has developed a dependence on the medication, it is important to seek out a certified Demerol addiction treatment program.
Demerol is a dangerous drug to abuse when taken in any amount. Even people who take the medication as prescribed can quickly develop a Demerol dependency. If you or someone you know is abusing Demerol or has developed a dependence on the medication, it is important to seek out a certified Demerol addiction treatment program.
Demerol Abuse and Addiction
Demerol is classified under the Controlled Substances Act as a Schedule II drug. Schedule II controlled substances are drugs that have a medical purpose, but that also have a high potential for abuse, which can lead to a severe physical dependence and even a psychological dependence. Regular use of Demerol alters the body's chemical balance. As the body becomes used to the drug's presence, a tolerance will begin to form and the person will need to take a higher dose of the drug to find relief from pain. If a person who abuses Demerol for recreational purposes starts to build a tolerance, they will then need to regularly increase the amount of the drug they take in order to achieve the desired "high."
An addiction does not form right away or occur all at once. In fact, there are phases that take place which leads to the development and establishment of an addiction. Oftentimes, prescription drug use can turn into drug abuse within a short period of time. From there, drug abuse soon leads to physical or psychological dependence. Once the drug dependency forms, prolonged or excessive use will begin to manifest as an addiction.
Prescription painkiller medications like Oxycontin, Morphine, Vicodin, and Demerol and illicit drugs such as heroin are all classified as opioids. Opioids are the number one abused drugs in the United States today. In fact, the current drug epidemic – referred to as the opioid epidemic – is the worst drug crisis this country has ever faced. Data collected from the Centers for Disease Control and Prevention and analyzed by The New York Times revealed that drug overdose is now the leading cause of death among Americans under the age of 50. Despite countless efforts, the number of Americans suffering from opioid addiction and opioid overdose-related deaths only continues to skyrocket.
Many people who take prescription painkillers such as Demerol eventually start to abuse the drug and develop a dependency. In some instances, a person will take their opioid medication as prescribed and become dependent without even abusing it. Once a physical dependence forms and the person continues using the drug, an addiction takes hold and further strengthens its grip with each and every dose. However, the problem does not end with prescription drug addiction. Laws have been put in place to force doctors to exercise strict prescribing practices on opioid medications. Many people who are dependent on or addicted to painkillers turn to heroin once they can no longer gain access to their medication. There is a direct correlation between prescription opioids and heroin addiction.
If you are struggling with a Demerol dependency, or believe your loved one may be abusing their medication, it is crucial that you intervene and find professional help right away. The right Demerol addiction treatment program can put a stop to the downward spiral of addiction and can direct you on the right path to a prosperous recovery.
Signs and Symptoms of Demerol Abuse
Many people develop a Demerol addiction without even realizing they were abusing the drug in the first place. They may unknowingly be building a tolerance and slowly increasing their dosage to relieve pain, and before they know it, a dependence has formed. Recognizing Demerol abuse in its early stages can help prevent an addiction from forming and taking its course. Someone who takes a higher dose than prescribed, more frequently than prescribed, for longer than prescribed, or in a manner other than intended is abusing the drug. Though Demerol is available in liquid form, physical signs of abuse are easier to identify when the drug is used in tablet form. Common methods of Demerol abuse include:
Chewing Demerol tablets rather than swallowing them whole as intended.
Crushing up the tablet into a fine powder and snorting it.
Crushing the tablet and dissolving the powder in water for the purpose of injecting it.
These methods of administration allow the person to feel the effects of the drug much faster and also significantly enhances the euphoric effects of the drug. If you notice your loved one taking Demerol using any of these ways, they are abusing the drug. This is a straightforward sign that some form of professional Demerol addiction treatment should be sought out.
Demerol is associated with many risks and dangerous side effects, such as a fatal overdose. Demerol abuse can have grave consequences and health problems, including:
Respiratory depression
Hypothermia
Extreme drowsiness (can lead to fatal accidents and injuries)
Seizures
Stroke
Heart attack
Liver problems
brain damage
Overdose
Coma
Death
There are signs and symptoms that may imply there is a more severe problem than just mild to moderate abuse at play, such as severe dependence or addiction. In this case, the individual will require a well-structured comprehensive Demerol addiction treatment program in order to ensure his or her safety and long-term sobriety. Common signs and symptoms of Demerol addiction to be watchful for include:
Symptoms of Demerol Addiction
Agitation
Depression
Impulsiveness
Irritability
Severe mood swings
Signs of Demerol Addiction
Cravings without the drug
Doctor shopping
Forging prescriptions
Hiding Demerol around the house, at work, or in the car
Increasing dose of the drug
Lying about amount or frequency of use
Neglecting responsibilities
Nodding out
Social withdrawal
Stealing or borrowing money
Taking other people's prescriptions
People who suffer from Demerol addiction often experience withdrawal symptoms when they stop taking the drug, either because they are attempting to get clean or they can't access the drug at the time. Initial Demerol withdrawal symptoms include restlessness, anxiety, and insomnia. A person should never attempt to detox from Demerol on their own, as the withdrawal symptoms can become much worse. At Restore Drug Treatment Center, we can supervise the process of detox to ensure your safety and provide therapy to help you cope during this trying time.
Why Choose Demerol Rehab Programs at Restore Treatment LA?
The Demerol addiction treatment programs at Restore Rehab LA are tailored specifically to your unique needs. We design an individualized treatment plan that addresses the physical, mental, and emotional ailments of your Demerol dependency. When you are admitted into the program, our medical director and clinical staff conduct a detailed evaluation to learn your needs and what programs will benefit you in treatment.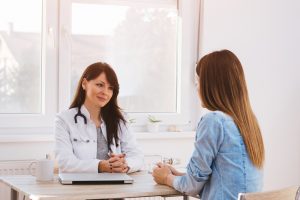 Programs that are almost always included in each level of rehabilitative care include one-on-one counseling, group therapy, and behavioral therapies such as Cognitive Behavioral Therapy (CBT).
Oftentimes, residential rehab is the best option for people who are attempting to overcome opioid addiction. Residential programs provide higher success rates in treatment than other levels of care, but not every person has the option of putting their life on hold while in treatment. We completely understand that and respect one's need to get help and still maintain their responsibilities outside of treatment. Because of this, Restore also offers partial hospitalization programs, intensive outpatient programs, and outpatient treatment. However, it is important to keep in mind that these treatment options may not be as beneficial for you. Additionally, because we offer a full continuum of care, many clients choose to enter outpatient treatment following the completion of a residential rehab program. This is commonly seen in many drug and alcohol rehab facilities, as outpatient programs are one of the many forms of aftercare.
Overcoming addiction can be an extensive and difficult process, but a good recovery program can help. Participating in a highly structured residential Demerol addiction treatment program is the best way to obtain a life of sobriety and recovery from Demerol abuse. Our drug rehabilitation programs at Restore Treatment Center are designed to help you break your physical dependence on the drug, identify underlying psychological ailments associated with your substance abuse and dependence, and instill constructive coping mechanisms for mental and emotional stressors.
---