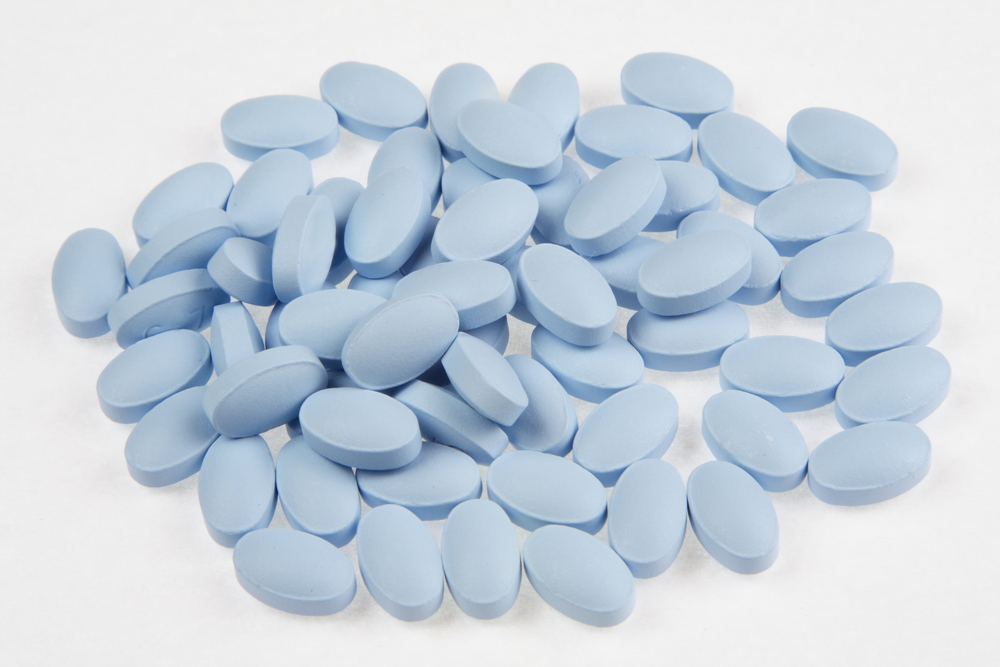 Xanax Addiction Treatment
At Restore Drug Treatment LA, we offer comprehensive treatment for Xanax addiction and use an individualized approach to fit your needs in recovery. We teach our clients effective management tools to carry out unending success in recovery from Xanax abuse. Xanax, also known as Alprazolam, is prescription benzodiazepine drug used to treat anxiety and panic disorders. People who suffer from anxiety disorders experience a sudden onset of fear, nervousness, and acute panic due to a shift in the brain's chemical balance. Xanax is used to both treat and prevent these side effects by leveling out the chemical makeup. This produces a sense of calmness and creates stability in the brain, liberating the person from their anxious or panicked state. Although quite effective when taken for its intended purpose, Xanax has proved to be a habit-forming drug, even for those who take it strictly for medicinal use. Many people who take Xanax quickly become dependent on the drug, as it has a high potential for abuse and risk of addiction. Xanax addiction treatment should be sought out the moment a problem with drug abuse is discovered, before a dependence sets in.
Those who abuse Xanax or reliant on the drug can benefit from seeking assistance at a certified drug rehab facility to stop using. At Restore Drug Rehab LA, we offer a full continuum of care that addresses the needs and requirements of the individual and allows them to go through the process of recovery at their own pace. If you or someone you know struggles with Xanax abuse or addiction, speak with the specialists at Restore Drug and Alcohol Treatment Center for information on the benefits of our effective recovery programs.
What Are The Root Causes of Xanax Abuse?
Unknown to most, many people who struggle with Xanax abuse and addiction, also suffer from some form of anxiety. These individuals often use the drug in order to mask symptoms of their mental illness or suppress their anxiety disorder altogether. An anxiety disorder may manifest itself after a period of drug abuse, but it is vastly common for people with a pre-existing anxiety disorder to become dependent on Xanax.
The fast-acting qualities and effectiveness are what make the drug as appealing as it is to the public. However, a tolerance build up takes place rapidly, meaning that a physical and/or mental Benzodiazepine dependency can quickly develop. Even people who are diagnosed with an anxiety or panic disorder, have a valid prescription for Xanax from a licensed doctor, and who take the medication only as needed are still at high risk for Xanax addiction. Abuse and dependence must be address immediately in Xanax addiction treatment.
At Restore Drug Treatment LA, we regularly admit clients who have encountered trouble with Xanax abuse. Oftentimes, anxiety disorders are paired with this form of addiction, which will also need addressing in order for treatment to be successful in the long run. When a mental illness co-occurs with addiction, specialized treatment programs must be sought out. The dual diagnosis treatment programs available at Restore Treatment LA are tailor-made to the individual needs of the client and are effective at treating even the most severe cases of addiction and mental illness.
Signs That Someone You Love is Abusing Xanax
Xanax has a high potential for abuse, whether it is taken recreationally or medicinally. Anyone who uses Xanax can quickly build up a tolerance to the drug, requiring them to take larger amounts in order to feel the desired effects. Ultimately, once a tolerance is established, a Xanax dependence has also formed and will only strengthen with further use. There are many signs and symptoms that can help determine whether a person is struggling with Xanax addiction.
Signs of Xanax Abuse
Taking larger doses than prescribed
Taking the drug in a manner other than prescribed: snorting or chewing
Becoming notably anxious without the drug
Withdrawing from social situations and activities
Failing to uphold responsibilities at work or at home
Neglecting personal relationships
Engaging in unethical or immoral behavior
Financial problems
Symptoms of Xanax Abuse:
Being overly tired
Disorientation
Slurred speech
Appearing drunk
Problems with memory recall
Appearing sluggish
Mood swings
Suicidal thoughts
Withdrawal symptoms when not using
Identifying whether abuse has transformed into addiction isn't always easy. Since Xanax is a quick habit-forming drug, there is a fine line between abuse and addiction. If you believe your loved one is abusing Xanax, then it is important to be cognizant of the signs of Xanax addiction. If you frequently use the drug and recognize a number of the listed signs in yourself, there is good chance you have an addiction. To learn more about the signs of drug dependence and of was to get the help you need, call the Restore Drug Treatment Center to speak with one of our addiction counselors today.
How Can Comprehensive Rehab Programs Treat a Xanax Dependency?
At Restore Drug Treatment LA, we perform a detailed analysis of every person who turns to us for help. Our caring team of staff works diligently to obtain a seamless understanding of you as an individual and all your needs for success in recovery from Xanax addiction. A diagnostic evaluation, as well as initial and ongoing assessments, help us to construct an individualized treatment plan specifically tailored to your unique circumstance. In order to determine what must be included in your comprehensive plan for recovery, such as the levels of care, treatments, and therapies information on the following must be gathered:
[su_note note_color="#162d53″ text_color="#fef8f8″ radius="1″]
The magnitude of your addiction
How long you have been abusing Xanax
When the Xanax dependency formed
The state of your physical, mental, and emotional health
Presence of a co-occurring mental health disorder or sign of mental illness
Your home environment and social surroundings
Whether you have a strong support network outside of the rehab facility
[/su_note]
It is important to note that residential drug rehab programs display a higher rate of successful treatment outcomes. The addiction specialists and admissions coordinators at Restore Treatment LA work with you directly to determine the appropriate approach for Xanax addiction treatment and lifelong recovery.
What To Expect From Xanax Detox
Many people who seek drug addiction treatment from a licensed and certified rehab facility start off in a detox program. Although detox is not always needed, it may be advised from some people with a severe Xanax dependency. Treatment outcomes and recovery rates are proven more successful in patients who first complete a detoxification program, then transition into the rehabilitation phase. During Xanax detox at Restore Drug Treatment LA, patients are supervised and closely cared for by our elite team of doctors and staff. Patients are made comfortable throughout the Xanax withdrawal process. The detoxification phase for Xanax is not as intense as that of other drugs, such as heroin or alcohol, but it still presents a challenge for many addicts. Xanax withdrawal symptoms can be unpleasant, ranging from mild to severe.
Xanax Withdrawal Symptoms
Tremors
Seizures
Headaches
Insomnia
Diarrhea
Anxiety and Panic
Sweating
Paranoia
During Xanax withdrawal, clients are supervised 24/7 to ensure safety, manage side effects, and relieve discomfort. A tapering method may be used to allow the chemical structure of the patient's body return to normal in a controlled manner. Once the symptoms of withdrawal subside and the patient completes the course of detox, rehabilitation can begin.
What Treatment Programs Are Used in Xanax Rehab?
Restore Drug Treatment Center offers Xanax addiction rehab in both a residential and outpatient setting. The level of care needed for treatment varies on a case-by-case basis. However, residential rehab has shown to deliver the highest probability of success for people seeking long-term recovery from Xanax abuse. Clients live in the residential treatment facility for the duration of the program, which can last anywhere from a few weeks to several months, depending on the individual's needs. There are many known benefits of detaching oneself from the outside world during the course of treatment.
Residential Treatment 
Residential rehab removes the addict from their environment and separates them from current surroundings, such as people, places, and situations that may be obstructive or damaging to sobriety. This level of separation is imperative, as it allows patients to focus entirely on their recovery without outside distractions or negative influences. Patients in residential drug treatment are deprived access to addictive substances, and therefore, encounter fewer temptations and relapse triggers. Additionally, because residents are living and working with a group of peers facing similar battles, building various positive networks of support occurs naturally. It is this type of environment that helps our clients take more away from the program, as it promotes participation, active engagement, and commitment to treatment and recovery as a whole.
Outpatient Rehab Programs 
Outpatient rehabilitation is another popular level of care available at many drug and alcohol treatment facilities. At Restore Drug Rehab, both outpatient and intensive outpatient programs are available to clients as either an alternative or additive to residential treatment. Outpatient programs allow clients to continue living at home during the course of treatment. He or she attends therapy sessions three to five times per week at the Restore Treatment facility, but will otherwise maintain responsibilities at work and at home. This is a convenient form of treatment, however, it often lasts longer than residential programs because it's not as focused. It is important to have a strong support system at home when taking part in Xanax outpatient treatment. Being out in the real world has its downfalls, as temptations are present around every corner and it is all too easy to become distracted and skip out on treatment sessions.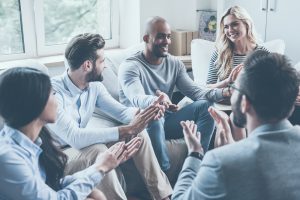 Without a secure network of support to keep you in line and progressing in recovery, the possibility of relapse due to cravings, temptations, and a negative environment is quite likely.
Psychotherapy
Psychotherapy is a form of counseling in which a therapist and the client talk through and examine the many elements related to the addiction. These discussions are meant to identify the underlying reasons behind the person's drug abuse, as anxiety disorders and Xanax addiction commonly co-occur with each other. Psychotherapy is intended to help the clients recognize their problem at the root, and how to address it accordingly. This can help to break substance abuse behavior patterns and prevent relapse, ultimately putting an end to the cycle of addiction.
Find The Path To Recovery Today!
Addiction is a complex disorder, and although there is no cure, there are many evidence-based rehab and recovery programs available to help you stop using and maintain lifelong sobriety. At Restore Drug Treatment LA, we provide our clients with effective management tools for unending success in recovery. Do not spend another day as a hostage to Xanax addiction. Find the hope, support, and guidance you need begin a new life, free from the use of drugs and alcohol.
For help from a certified Xanax drug rehab center, call Restore Treatment LA today. Start your recovery today and finally take your life back from addiction.
---