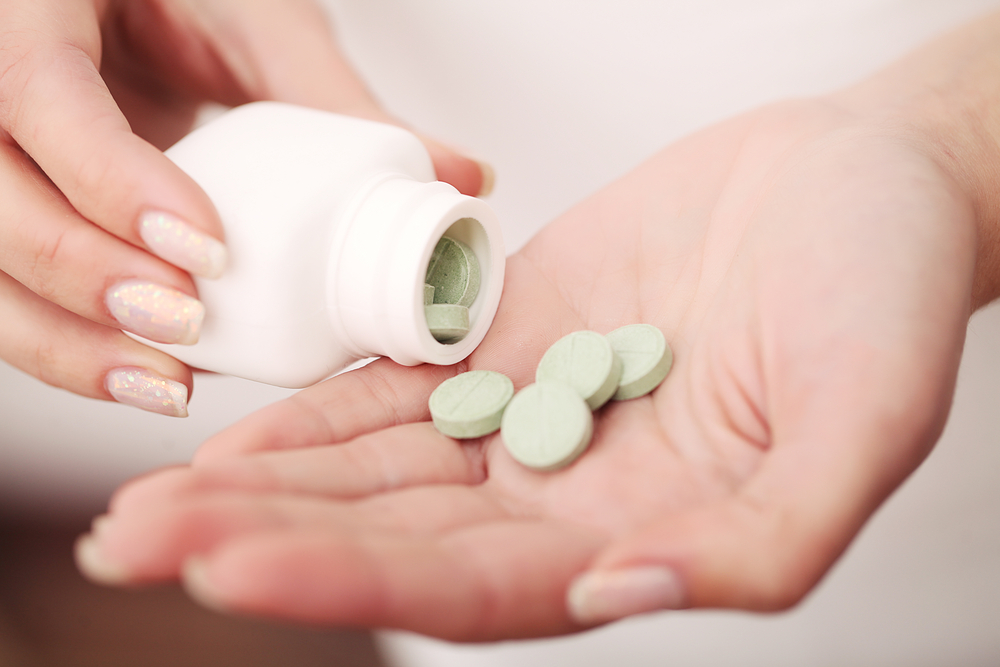 Clonazepam Addiction Treatment
At Restore Drug Treatment LA, we specialize in treating Clonazepam addiction and have the highest quality of care available to those looking for help overcoming drug dependence. We offer a full continuum of care and incorporate several effective treatments and therapy programs into your individualized rehabilitation plan, which we design to meet your precise needs. We help you overcome your physical and psychological dependence on Clonazepam and teach you how to prevent both drug use and the disease of addiction from taking hold over your life in the future.
Clonazepam is a generic prescription benzodiazepine drug used for the treatment of anxiety and panic disorders, and in some cases, seizures. As a Central Nervous Symptom (CNS) depressant, Clonazepam works to reduce and manage symptoms of these disorders by moderating brain activity to slow down mental processing and relax muscles in the body. When taken, the drug produces a calming effect. Despite its effectiveness at helping people who suffer from anxiety-related disorders to live a normal life, there are several dangers associated with the drug. Clonazepam has high drug abuse potential and is known to lead to the development of a dependence or addiction, even in those who take it as prescribed. If you are abusing the medication for recreational use, or are taking it medicinally and believe you now have a dependency, a licensed and certified Clonazepam addiction treatment program can help.
Call the addiction specialists at Restore Drug Treatment Center today to learn about the benefits of Clonazepam drug rehab programs.
Clonazepam Abuse and Addiction
Clonazepam is a benzodiazepine drug more widely known by its brand name, Klonopin. In the United States, Clonazepam ranks as the third most prescribed "benzo," following behind Xanax and Ativan. The drug properties of these medications share many similarities. however, they vary in strength and the rate in which they produce the onset of effects. Clonazepam is used primarily to treat certain phobias, panic disorder, and anxiety disorders, such as generalized anxiety and social anxiety. Anxiety disorders are the most common form of mental illness found in the people living in the U.S., with 40 million adults, ages 18 and over, struggling with some form of this disorder. Because of this, it is easy to see why anti-anxiety medications like Clonazepam are such common drugs of abuse.
When taken as prescribed by a doctor, Clonazepam produces therapeutic sensations and has sedative effects and help to relieve anxiety and relax the individual. When abused, these effects are greatly heightened, creating a euphoric high. A physical dependence on Clonazepam can form within little time at all, even for people who take it as directed. After a short period of medicinal use or illicit abuse, a tolerance to the drug will likely form, requiring the user to increase the dose in order to achieve the same effects that the drug produced in a smaller dose. When a tolerance develops, it will prompt an individual to engage in further Clonazepam abuse, and will eventually lead to a severe physical and psychological dependence. Clonazepam addiction treatment from a licensed and certified drug rehab facility should be sought out as soon as the abuse of the medication is recognized. When a person enters rehab in the early stage of abuse, recovery rates are significantly higher. It is important to prevent Clonazepam abuse or dependence from transgressing into a full blown addiction, if possible. If you have a Clonazepam addiction, the caring team of licensed staff at Restore Drug Treatment LA has the tools and experience to help you achieve and maintain a new life of sobriety.
The Signs and Symptoms of Clonazepam Abuse
Many people who struggle with Clonazepam abuse find it difficult to admit, or even recognize, that they have a problem. Since it is a legally prescribed medication, there is a common misconception that this means it is safe for use. In reality, Clonazepam use poses many risks and is even dangerous when used properly by those who are prescribed. If your loved one is abusing Clonazepam, they may be in denial that a problem exists. This makes knowing the signs and symptoms of Clonazepam abuse crucial, because it may be up to you to get them the help they need. The following is a list of signs and symptoms that may depict the need for Clonazepam addiction treatment.
Signs of Clonazepam Abuse:
Clumsy and displaying a lack of coordination
Appearing overwhelmingly tired throughout the day
Slow reflexes
Delayed reaction time
Slurred speech
Poor memory recall or memory loss
Symptoms of Clonazepam Abuse:
Restlessness
Agitation
Acting aggressively
Violent behavior
Paranoia
Hallucinations
Psychosis
Depression
Upset stomach
Nausea
Vomiting
Constipation
Over time, with prolonged use, the signs and symptoms of Clonazepam abuse will only increase in severity as the person becomes more dependent on the drug and as an addiction begins to manifest itself. These signs and symptoms are greatly intensified if a person takes Clonazepam in combination with alcohol or other substances. Doctors warn patients to never mix Clonazepam with alcohol or opioid drugs, as it can have devasting consequences. Anyone who takes benzodiazepines with alcohol or opioids is putting themselves at risk for overdose, and in some cases, death.
If you have observed the signs and symptoms of Clonazepam abuse in someone you love, do not hesitate to confront them about getting professional help. A licensed addiction intervention specialist can guide you through the process of planning an intervention for your loved one, and can even mediate the intervention if needed. Call the Restore Drug Rehab Center today to speak with our addiction counselors about our proven-effective Clonazepam addiction treatment programs.
Starting Treatment in Clonazepam Detox
Prior to entering a rehab program, Clonazepam detox is needed for the patient to undergo the process of withdrawal. Though there are no medications approved for use in benzodiazepine detox by the FDA, there are over-the-counter drugs and therapeutic techniques available to help manage Clonazepam withdrawal symptoms. It is vital for people attempting Clonazepam detox to be in a supervised rehab facility during this time, as the symptoms of withdrawal can cause moderate to severe discomfort. A supervised Clonazepam detox at Restore Treatment Center increases the patient's likelihood of completing the program and breaking his or her physical dependence. It also ensures the person's safety during this trying, and sometimes unpleasant, time. Common withdrawal symptoms that arise during Clonazepam include:
Physical Clonazepam Withdrawal Symptoms
| | |
| --- | --- |
| Blurred vision | Lightheadedness |
| Dizziness | Memory Loss |
| Diarrhea | Muscle Spasms |
| Fatigue | Nausea |
| Headache | Seizures |
| Impaired Motor Functioning | Shallow Breathing |
| Increased Blood Pressure | Stomach Pain |
| Increased Heart Rate | Sweating |
| Insomnia | Tremors |
| Lack of Coordination | Vomiting |
Psychological Clonazepam Withdrawal Symptoms
| | |
| --- | --- |
| Acute Mood Swings | Hallucinations |
| Aggression | Hostility |
| Anxiety | Irritable |
| Confusion | Lapse in Memory |
| Cravings | Loss of Motivation |
| Depression | Nightmares |
| Difficulty feeling pleasure | Panic |
| Disconnected from reality | Trouble Concentrating |
Clonazepam withdrawal can be worse for some people than it is for others. The number of withdrawal symptoms that arise, as well as the severity of symptoms, will depend heavily on how long the person has taken Clonazepam, how much and how frequently they take it, and the degree of dependence. The clinical staff at Restore Rehab LA specialize in treating Clonazepam dependency and are experienced in helping people overcome addiction from the starting point of the recovery process. We can ease you through the withdrawal process and make it more comfortable, so that you can safely transition into the rehabilitation phase of Clonazepam addiction treatment.
Detox alone is not enough to guarantee full and lifelong discontinuation of drug use. Detoxification programs are only meant to break the physical addiction to the drug of abuse and does nothing to address the underlying aspects of the addiction. Therefore, it is imperative that patients utilize the necessary treatments and therapy programs available in rehab. For an individualized approach to Clonazepam addiction treatment, call the admissions counselors at Restore Drug Rehab today.
Clonazepam Rehab at Restore Drug Treatment LA
The Restore Treatment Center offers the highest quality of care available to those looking for effective Clonazepam addiction treatment. We incorporate a wide variety of rehabilitation programs into each client's treatment plan. We take an individualized approach to treatment, meaning that each person's treatment plan will vary from the next. At Restore Treatment LA, we offer a full continuum of care that is tailored to your precise needs and unique circumstances. Your individualized treatment plan is crafted based on the findings of your initial diagnostic evaluation and augmented if needed during weekly assessments.
There are four levels of care of offered at Restore, though we strongly suggest that using the residential rehab program as your primary level of care, and the others as a step-down program. Rehabilitation programs available include Residential Rehab, Partial Hospitalization, Intensive Outpatient, and Outpatient Treatment. A wide array of counseling programs, behavioral techniques, traditional therapies and holistic treatments are incorporated into the course of Clonazepam addiction treatment. Some of the main programs provided in rehab at Restore Drug Treatment include:
Cognitive Behavioral Therapy (CBT)
Motivational Interviewing
Moral Reconation Therapy
Individual therapy (i.e. talk therapy and one-on-one counseling)
Group Therapy
Family Therapy
Specialized programs (gender-specific, trauma-focus, age-specific, and LGBTQ-oriented)
Dual Diagnosis Treatment
SMART Recovery
Alternative Therapy (e.g. art, chiropractic care, exercise, nutrition, meditation, exercise, and yoga)
Relapse Prevention
Aftercare Support
Recovery from Clonazepam addiction is a lifetime commitment, and treatment is a process, not an event. The journey of recovery requires ongoing maintenance and through the use of after programs, such as outpatient treatment, support group meetings, and one-on-one counseling with a therapist.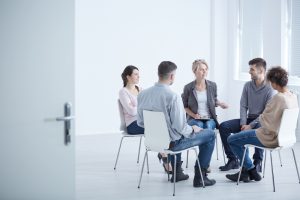 Alternative programs such as exercise therapy can also bolster your success in sobriety maintenance, as it serves as a positive outlet for stress, anxiety, cravings, and other pent-up thoughts and emotions.
At Restore Drug Treatment Center, we provide you with the tools and skills to maintain your sobriety long after your stay with us. We help you overcome your physical and psychologic dependence on Clonazepam and teach you how to prevent drug abuse and the disease of addiction from taking hold over your life in the future. Those who begin their recovery at Restore Treatment LA gain a positive network of support for life. If you or someone you love is dependent on Clonazepam and has a strong desire to put addiction in the past, pick up the phone and call the specialists at Restore today for a better tomorrow.
---