Recovery doesn't end when you leave the program. It's a lifelong journey that requires time, effort, and discipline. While it won't be a smooth ride, there are things you can do to stay sober.
One of the most effective methods is to develop healthy habits. By definition, habits are routines you do regularly until it becomes second nature. You can also say that they are repeated enough that it becomes automatic.
Whether they're good or bad, habits significantly affect our lives, especially when one is struggling with addiction. That's why it's vital that you develop the best life habits to stay sober.
8 Best Life Habits To Help You Stay Sober
Everyone knows that nutritious foods are vital to living. It's even more so for those recovering from addiction. A healthy diet and staying hydrated are essential to sober living as it helps relieve anxiety and stress. More than that, you'll feel better from the inside out.
Make sure you're stocked up on healthy foods like whole-grain cereals, fresh produce, and fish. Avoid sugars and processed food.
A good thing to do is to just eat when hungry. That will help you avoid crave-eating to repress feelings like fatigue, anxiety, and depression. 
Working out releases happy chemicals from your brain called endorphins, so it's a great way to get your body to feel naturally elevated quickly. Plus, it can give you more energy, reduce cravings, and enhance your body image.
It can even do wonders to your mind. Simple activities like walking around your neighborhood allow you to clear your mind from all the stresses and can calm you down.
When these natural benefits work together, you get a stronger body and reduce relapse risk.
You can exercise alone if you prefer that. However, you can also bring a buddy to keep you accountable if things feel overwhelming. It also feels nice to have someone with you so you won't feel alone. That is another way to stay sober.
A few nights of missing out on sleep might not be a problem. But if it becomes a regular occurrence, it can lead to chronic health problems and weaken your body further.
Getting enough sleep is crucial to your physical, mental, and emotional well-being.
It may be challenging to change your sleep schedule. Set a regular bedtime and stick to it to keep yourself in check. You can also do things to make your bedtime routine enjoyable, like playing relaxing music or spray calming scents. Just do something that you'll look forward to come nighttime to wind down.
Working out primarily strengthens your body, but meditation focuses on the mind. Plenty of research supports the idea that meditation helps people recover from addiction.
It improves mindfulness, self-awareness and reduces stress. With your mind stronger, you have the power to control your cravings and prevent a relapse.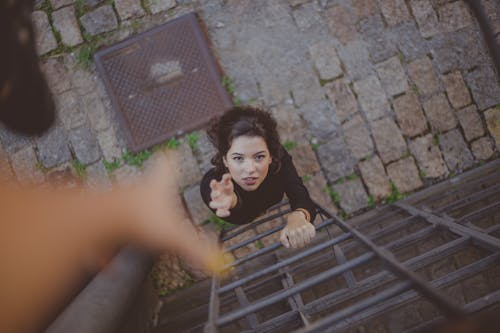 Make it a habit to ask for help when you need it. It's one of the best ways to stay sober.
It's important to remember that you're not alone in your recovery journey. Keeping things to yourself will do more harm than good.
So, if things feel too overwhelming, reach out to someone– a loved one, a friend, a family member, or even a therapist.
A solid support group that can keep you in check, make you feel loved, and holds you accountable is vital to staying sober. 
Writing in a journal is a common activity in rehab and one you can bring outside. It can lower your stress levels, improve your ability to focus, and aid you in narrowing down and focusing on what's important to you.
Write in your journal daily, perhaps before bed, so you can write about your day. That is a great and healthy way to release your emotions and consider what you should be thankful for.
When you feel particularly low, you can read your journal and reflect on the good things that have happened to you.
Among the great tips for staying sober is finding new and healthy hobbies. In a nutshell, new interests can occupy your mind, so it doesn't have time and space to focus on cravings. It's even better if they were productive interests, like gardening, crocheting, knitting, arts and crafts, or cooking.
You can even share these with other people. That's a great way to meet people and grow your support group.
Recovering from addiction usually comes with chaos and feeling like things are out of your control. Creating to-do lists lets you take back some of that control, reduces stress, and helps you manage your time efficiently.
Don't just make a to-do list when you feel like it. Make it a part of your routine, perhaps before bed. You can also add items right when you think of it. If you wait longer, you might forget to include it. Then you'll just stress yourself out when you don't get to do it.
On the contrary, checking things off your list will give you a sense of accomplishment.
And you don't have to stop at to-do lists. You can make shopping lists, monthly birthday celebrants lists, or things you've done that you're proud of.
Summing It Up
Switching up your routine with the best life habits to stay sober is a great leap in your recovery journey. With the old, detrimental ones out of the way, you can focus your time and energy on more positive and productive activities. Maintaining this new lifestyle won't be easy. You just need to remember that it will all be worth it.
With the right alcohol and drug abuse treatment, you can successfully recover. If you or anyone you know wants to begin the road to recovery, turn to Restore Health & Wellness Center. You can visit us at 6918 Owensmouth Ave, Canoga Park, CA 91303, contact us at 888-979-4570, or visit our website here.
---