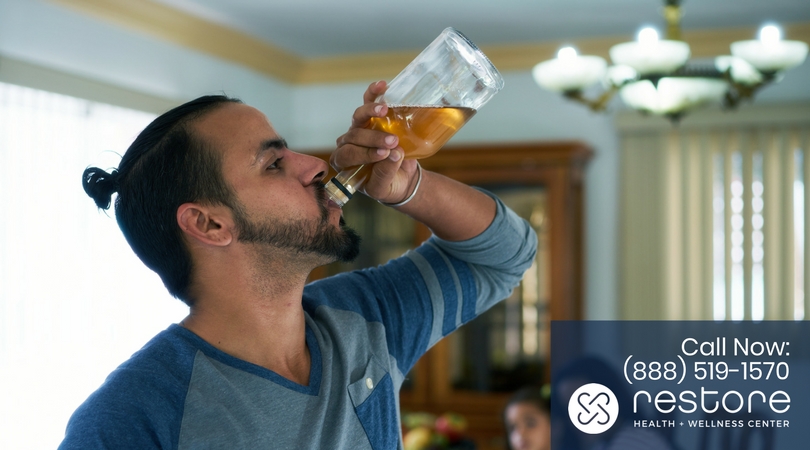 What is Going On With Alcoholism in the United States Today?
Who is drinking? How much are they drinking? How often are they drinking? These questions are being answered by the National Institute on Alcohol Abuse and Alcoholism (NIAAA).
Many of us assume that the average American drinks just as we do – we tend to think of ourselves as pretty typical, average folks. The information we reviewed may surprise you…
In the National Epidemiologic Survey on Alcohol and Related Conditions (Wave 2), known as NESARC, NIAAA found that:
There are a significant number of people who have never had a drink, the "teetotalers." In fact, 22.5% of women and 11.5 % of men surveyed make up this group.
39% of women and 28% of men have not had an alcoholic beverage in the past year
A little over 9% of women and almost 7% of men surveyed used alcohol on only 3 to 6 occasions in the last year.
 7% of women  just under 7% reported drinking only once per month
A little over 10% of men said they drank alcohol once a week and almost 7% of women drank with the same frequency.
When it comes to daily drinking, men less than 6% of men and less than 2.5% of women identified themselves as belonging to the daily drinker group.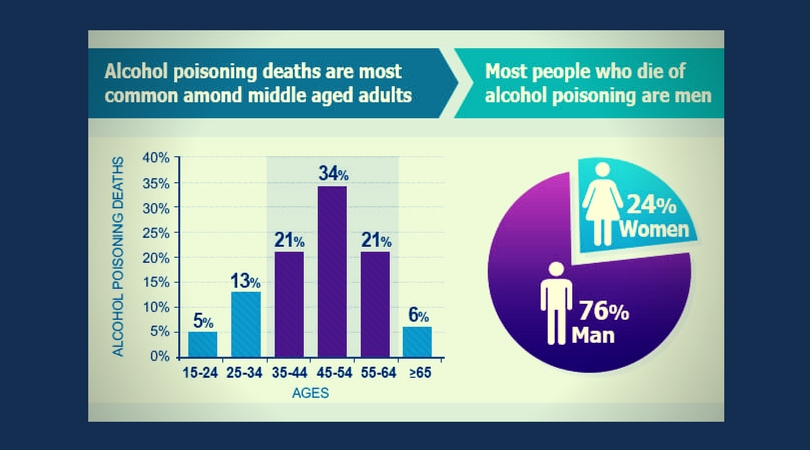 How Much Are People Drinking When They Do Drink?
Binge Drinking is defined as follows:
For women: drinking four or more drinks within two hours
For men:  drinking five or more drinks within two hours.
Drinking at this rate means that within about two hours the blood alcohol concentration will reach about 0.8 g/dL – This is will get a person into definite trouble when taking a breathalyzer test.
Almost 28% of women and slightly over 43% of men reported having at least one episode of binge drinking in the last year.
Drinking Days 
As far as "usual" consumption of alcohol on a given day of drinking…
Slightly over 48% of women and 28% of men reported one drink on their drinking days
Almost 30% of women and 29% of men reported having two drinks on their drinking days
For those drinking three or more drinks on a typical drinking day, 22% of women and 42% of men make up that group.
What do we mean by "A Drink?"
Typically, "one (1) drink" refers to
12 ounces of regular beer
8 or 9 ounces of malt liquor
5 ounces of wine
1.5 ounces of 80 proof hard liquor.
Alcohol content of these beverages in the standard serving is as follows:
Beer = 5% alcohol
Malt Liquor = 7% alcohol
Wine = 12% alcohol
80 proof spirits or hard liquor = 40% alcohol.
Sizes of drinks served and "the secret recipes" used by the mixologist on duty can result in considerably higher alcohol content in mixed drinks, so be aware of that when someone else is serving you alcohol.
Are You and Those Close to You Drinking Safely?
Alcohol consumption is never safe for anyone who is:
Driving or planning to drive a vehicle or operate machinery
Using a medication that reacts with alcohol
Has a medical problem that alcohol can worsen and for anyone who is
Pregnant or trying to become pregnant
Moderate or "Low Risk" drinking leaves most people less likely to experience an alcohol use disorder. Even observing guidelines for "Low Risk" or moderate drinking,  you may be at risk if you have a family history of alcoholism or addiction. Attempting to consciously control one's drinking is not a good sign – we usually don't need to control things that are "in control" and not a problem.
What is "Safe" Drinking?
For men, moderate drinking is considered no more than 4 drinks on a single day and
no more than 14 drinks per week.
For women, the moderate or "Low Risk" guideline is set at no more than 3 drinks on a single day and
no more than 7 drinks per week.
If you're drinking more than this amount, it's typically considered "At Risk" or heavy drinking.
Approximately 25% of people who are in this group of heavy drinkers already meet the diagnostic criteria for an alcohol use disorder – either abuse or dependence. Attempting to stop on one's own when dependent can lead to serious complications and even put a person's life on the line. It's always best to seek professional help if you are in this category and want to make some changes in your drinking.
For more information on Alcohol Use Disorders and Treatment, explore the Restore Health and Wellness website.
Whether you are concerned with yourself or with someone you care about, our knowledgeable staff are always available to answer your questions. Evidence-based alcohol rehab and detox is only a phone call away.
Visit our alcohol rehab center in Simi Valley, CA at 6918 Owensmouth Ave Canoga Park, CA 91303. 24/7 Admissions (818) 722-9019. On-Site Contact (818) 806-3914.
Don't wait any longer!
For a drug and alcohol treatment center that truly cares, call Restore Treatment Center today at 888-519-1570
Verify Your Insurance Now
---